New Bearing Greases
18 June 2013 12:14:00 pm NZST
To complement our existing bearing range Shockcraft has a new range of bearing greases targetted at specific applications. The greases are delivered pre-packed in dispensing syringes with reusable screw-locking caps to keep the grease and your toolbox clean.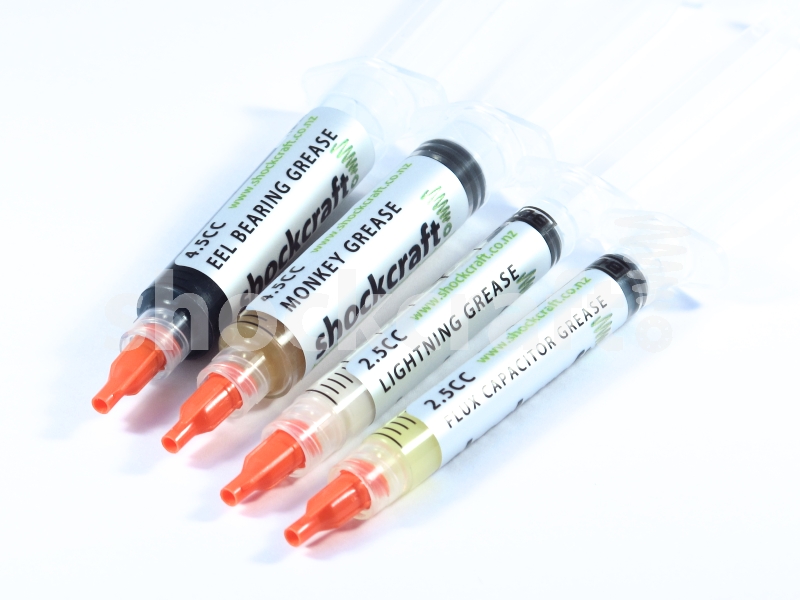 Eel Bearing Grease - thick and sticky for headsets & suspension bearings
Monkey Grease - medium viscosity grease suitable for all bearing applications
Lightning Grease - low viscosity grease & factory fill in many of our high performance bearings
Flux Capacitor Grease - ultra low viscosity grease for cold conditions and minimum rolling resistance
Available in larger syringe sizes upon request.