Suspension Fluids, Mattoc Pro 2 & Bike of the Month
22 August 2016 2:45:38 pm NZST
Suspension Fluids - Introduction (Part 1)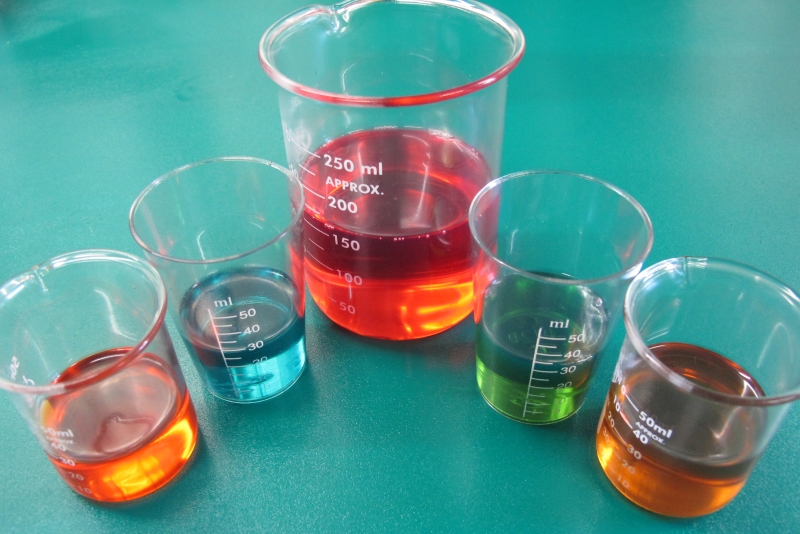 Suspension fluids are simple right? They're a bit slippery and they slow your fork and shock down a bit more when you turn that rebound knob.

Well yes they are. Mostly. But from there it gets ridiculous really quickly. Some are just oils and nothing special. But the headaches start when you start looking to buy some. You'll see ancronyms like RSF, RFF, FO, SF, VG, ISO, VI SUS, abbreviations like wt, cSt and weird numbers like 125-150 coupled with all sorts of descriptions that sound more flowery than those describing $10 bottles of wine.

So as usual we're here to do all the hard work, research and testing, cut through the marketing fluff and tell you exactly what you need to know to make suspension work like it should.

How are fluids identified?
Suspension fluids are mostly graded by SAE WT (5wt, 10wt etc). This rating system puts fluids into viscosity (thickness) bands measured at 100°C. Unfortunately fluids change hugely between 100°C and the 15-40°C that most bike suspension runs at. So we need a better system.

Instead we use Centistokes (cSt) to compare oil viscosity (thickness). 1 cSt is the viscosity of water at 20°C and Centistoke readings for oil are standardised at 40°C (we'll ignore the 100°C reading for now). Simple. 15 cSt oil (at 40°C) is 15 times thicker than water; 100 cSt oil is 100 times thicker than water. We're still going to tell you the SAE wt's though, because that's the big number on the bottle. But we'll only do that with a complete description including brand and type.

Which oil do you need?
Now what cSt oil do you need for forks or shocks? Well here's where it gets interesting. Here at Shockcraft we geek out a bit too much on stuff like this. So much in fact that we measure viscosity of oil we drain from new forks and shocks to check it is or isn't what it is supposed to be. We find manufacturers aren't always filling their forks and shocks with the oil they claim they are!

So before I bore anyone to tears with the full Shockcraft Oil Training Manual (8 pages and growing) here is the equivalent of our Motorex oils to the real factory fluids we have measured:
• Manitou, all forks and shocks ever: 15 cSt@40°C: Motorex 2.5 wt
• Rockshox Motion Control: 15 cSt@40°C: Motorex 2.5 wt
• Rockshox Charger Damper: 15 cSt@40°C: Motorex 2.5 wt
• Rockshox Monarch/Vivid (most of them): 15 cSt@40°C: Motorex 2.5 wt
• Marzocchi forks (all since ~1997): 23 cSt@40°C: Motorex 5 wt
• Fox, fork & shock dampers (most of them): 35 cSt@40°C: Motorex 7.5 wt
• Xfusion, all fork & shock dampers: 35 cSt@40°C: Motorex 7.5 wt

I now expect a whole lot of emails telling me some of the above numbers are wrong. But they aren't. I have test data and I'm happy to defend it. Note these are just the damper and shock fluids and are only the factory equivalents. Lubrication fluids (lower leg bushings) are very different and we'll get to those later.

To finish off, an example of how useless SAE wt alone is as a suspension fluid identifier. Here are three fluids all measuring 15-15.1 cSt @ 40°C:

• 2.5 wt Motorex Racing Fork Oil
• 5 wt Shell Advance Fork Oil
• 10 wt Castrol Fork Oil

Moral of the story: Only use SAE WT to identify oil if you have the brand and full description, otherwise your suspension is going to be terrible.

Next time: Oil types and lubrication.

Mattoc Pro 2 - Pre-order Now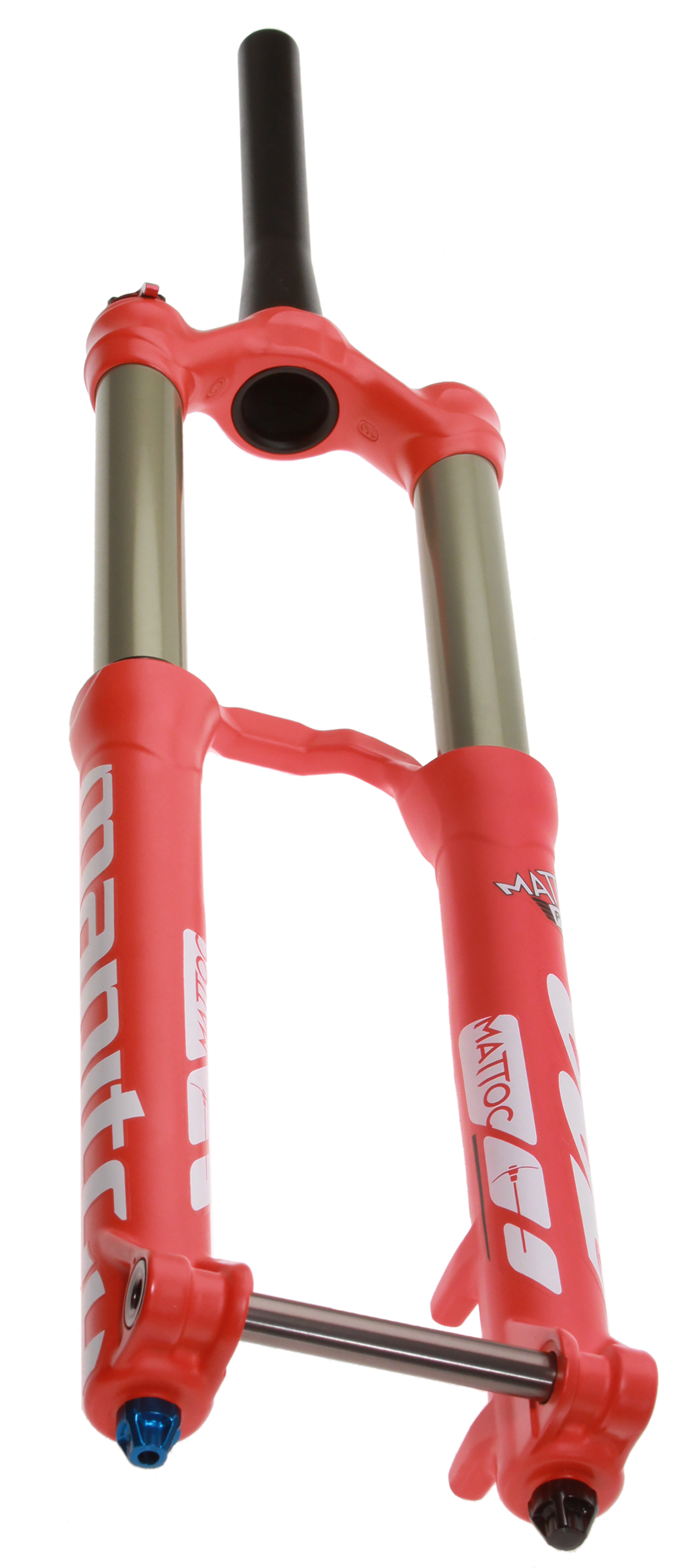 The Manitou
Mattoc Pro 2
is finally on the way and colours will be black (subtle) or red (loud, very loud!).
Contact us now
if you'd like to reserve one. Pricing will be confirmed over the next week.
The Mattoc Pro 2 is the result of three years of racing and test feedback from riders all over the world. Refinements to both chassis and air spring have brought Manitou's award-winning Mattoc all-mountain fork to a new benchmark in racing performance, while the standard-issue IVA (Incremental Volume Adjust) system adds a new element of adjustability. Incorporating the same dual-chamber, self-regulating air spring and Hydraulic Bottom-out system as found in the race-pedigree Manitou Dorado, the Mattoc Pro 2 is largely regarded as the
downhiller's enduro fork
.


Specifications:

15 x 100 mm Hexlock SL tooled axle
DH Air (Dorado) spring with IVA (Incremental Volume Adjust) spacer system,
IRT optional for adjustable mid-stroke support
MC
2
Cartridge Damper
Adjustable HS compression, LS compression, HBO & rebound
1.5" tapered steerer only
Internally convertible to 26"
Travel adjustable up or down to max 170 mm (26") or 160 mm (27")
Bike of the Month - August 2016
For August we present this fine machine all the way from Norway. This belongs to Petter L, an Engineer in Norway who spends far too much time discussing the thermodynamics and maths behind compound turbocharging with our Engineer Dougal.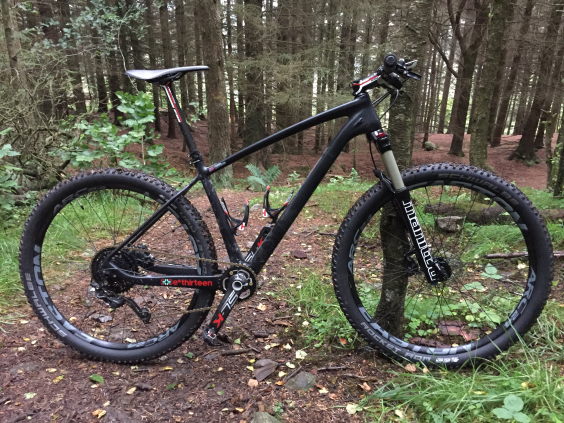 While he hasn't (yet) got any Shockcraft parts it runs a Manitou Marvel Pro at 100 mm. This bike is built for XC racing and gravel/forest training on a XM Carbon Speed CS-196-SL frame (900-1050g). It will shortly be upgraded to a carbon Full Suspension frame and McLeod rear shock.
Faux Flo Air Sleeve Kits In Stock Now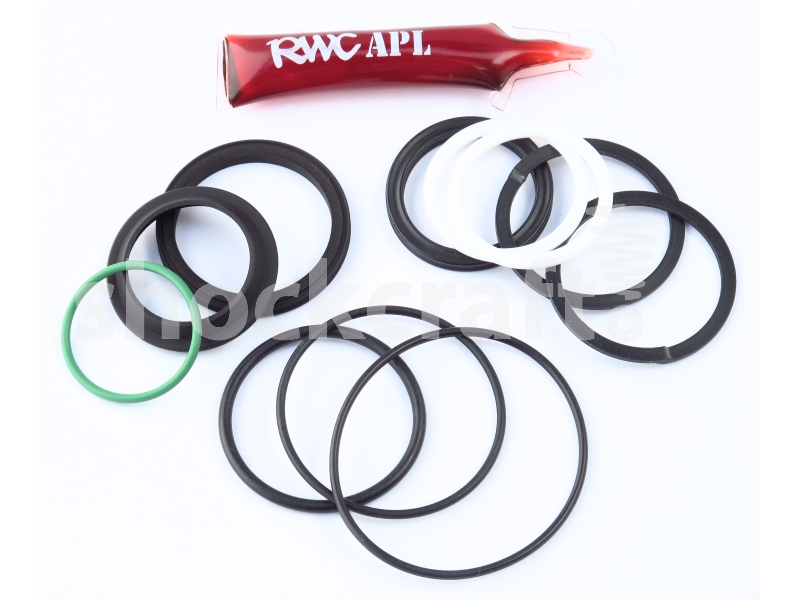 Shockcraft's
Faux Flo air-sleeve kits
have been engineered, designed and tested in house for long service life.
Compatibility:
This is a complete air seal kit to fit Fox FLOAT air shocks from 2000 onwards. Choose the variation to suit your shock (Standard, Old-School or Extra Volume (XV) head and single or dual can) or choose the complete kit to do them all.
While these kits have been designed for a longer life we still recommend 30 hour clean and re-lube. The supplied pillow pack of lube is enough for two services.
New Machete (Boost)

The Machete is Manitou's new 32mm Boost fork. Lightweight, high performance and low cost. It features a new Kwik Toggle (KT) compression damper, TPC rebound, Hexlock SL 15mm axle (110mm wide for Boost) and patented Manitou hollow crown technology, a Machete is all you need to survive in the wild.

Available in 27+ size (which also fits 29x2.3") or 29+ with up to 3.4" rubber and up to 140mm travel the Manitou Machete was purpose-built for slicing trails.

Our first one should be here next week.