Meg Bichard wins TransBC Enduro
14 July 2016 11:46:52 am NZST
Meg Bichard & Shockcraft
About a month ago we received some emails from an Enduro racer called Meg. She's from Nelson, she's a Vet (the animal kind) and she races the Enduro circuit worldwide! She needed a better bottom bracket solution for the testing conditions of the Enduro circuit. So Hell Yes, we'll be your Bottom Bracket sponsor Meg.
Meg already had some solid results (2015 7th overall World Enduro Series), but last week she raced the
Trans BC Enduro
in Canada and won everything. EVERYTHING. All six days racing to take the Open Women category by 19 minutes & 18 seconds.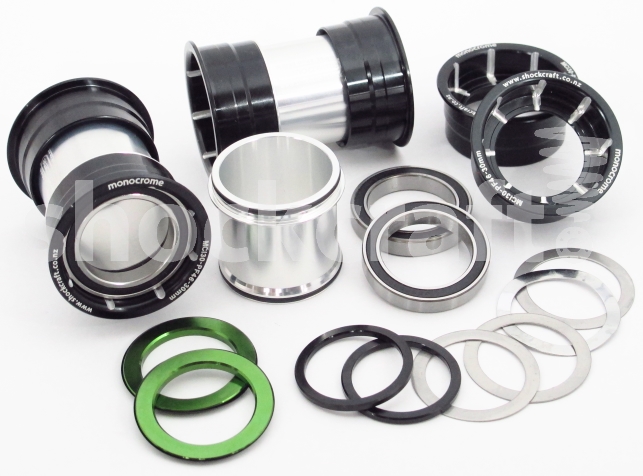 Unfortunately Canada Post put a spanner in our works and Meg's
MCI30 bottom brackets
(stainless steel with storm drains) didn't arrive. The second set are headed to France for Meg's next campaign at the
Trans-Savoie
in August. Here's hoping Meg can repeat her awesome 2015 win!
Instagram
Check out
#shockcraft
and our new
Instagram page
for a feed of photos from the workshop, products and stuff we find interesting.
Faux Flo Air Sleeve Kits In Production
Shockcraft's Full Faux Flo Kits air-sleeve kits have been a long term project. We've been through three seal prototypes and months of testing. But finally the CDO (that's OCD in the correct, alphabetical, order) Engineer part of Dougal is satisfied.
These are currently in production and should be ready to ship in about a week. First production run is limited so place your
pre-orders here
.
Bike of the Month - July 2016
For July we present Matt V's Banshee Spitfire. This one can be spotted swooping through the Redwoods in Rotovegas. The below pic is from the shuttle drop-off point. Hopefully Matt fits the Manitou Shirt we gave away last month.
Manitou Hexlock SL Axle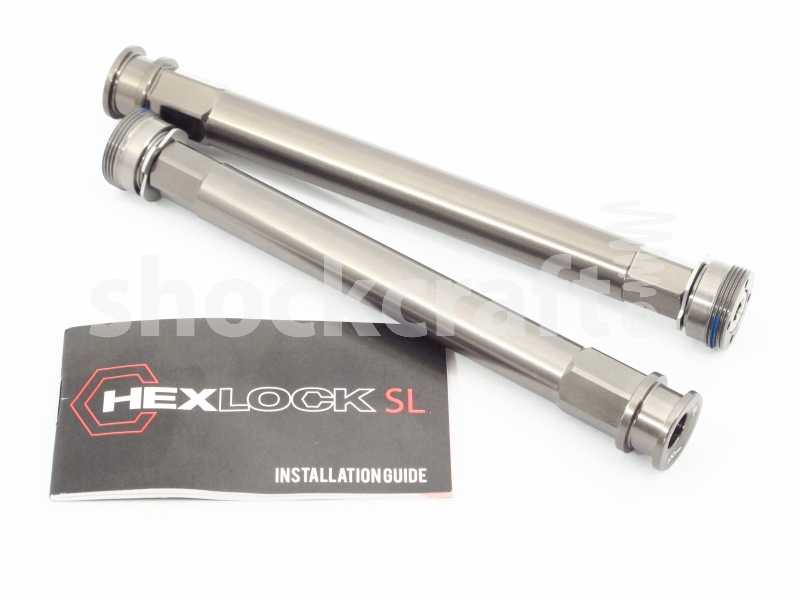 The new Hexlock SL is a bolt in upgrade for the QR15 hexlock in your Manitou Magnum, Machete, Mattoc, Minute or Marvel. Simpler, lighter and more compact axle which is tensioned and removed with a single 6mm hex key.

Installation is straightforward but needs a torx driver (to remove the QR15 cap) and a pin spanner to install the captive bolt.

Available in 15 x 100 mm for normal 15 mm or 15 x 110 mm for the Boost spacing on Magnum and Machete plus sized forks.

$31.68 plus GST
Cold Weather Oils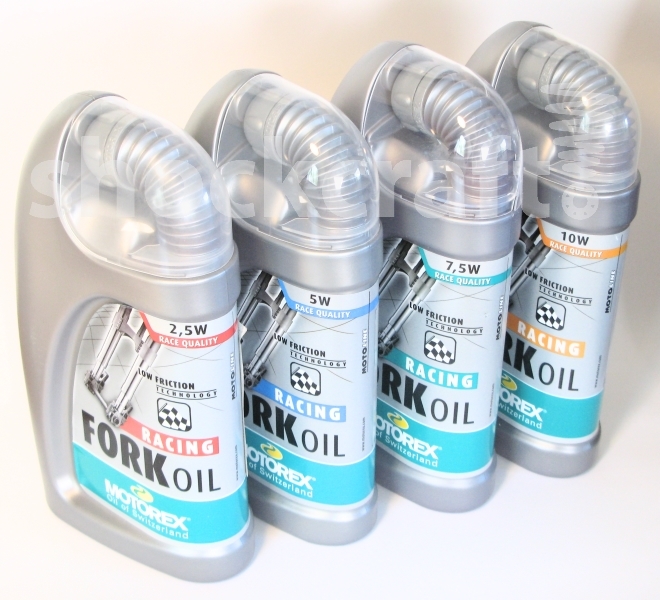 Suspension fluid seems simple. It's slippery and it's used to control the forks speed, but from there it gets so technical so quickly that we're going to dedicate a whole newsletter to it as soon as I can get it all written.

All the Motorex tech specs are now on the Shockcraft website and soon we'll change how we refer to our (and OEM) suspension fluids. Instead of using the SAE oil weight rating (2.5wt, 5wt, 7.5wt, 10wt etc) which were measured a 100°C. We'll be using Centistokes (cSt) measured at 40°C, only keeping SAE weights as a secondary identifier.

For performance in the cold now, the best fluids we have found are Motorex (which is a big relief when you have hundreds of litres in stock). Motorex has pour points (where the oils turn to goo that won't pour from the bottle) which are almost 40°C lower than their competitors. Motorex 15 cSt (2.5wt) will still pour out the bottle at -67°C.

1 litre bottles $19.56 plus GST

Manitou NOS Parts: Travis & Minute Forks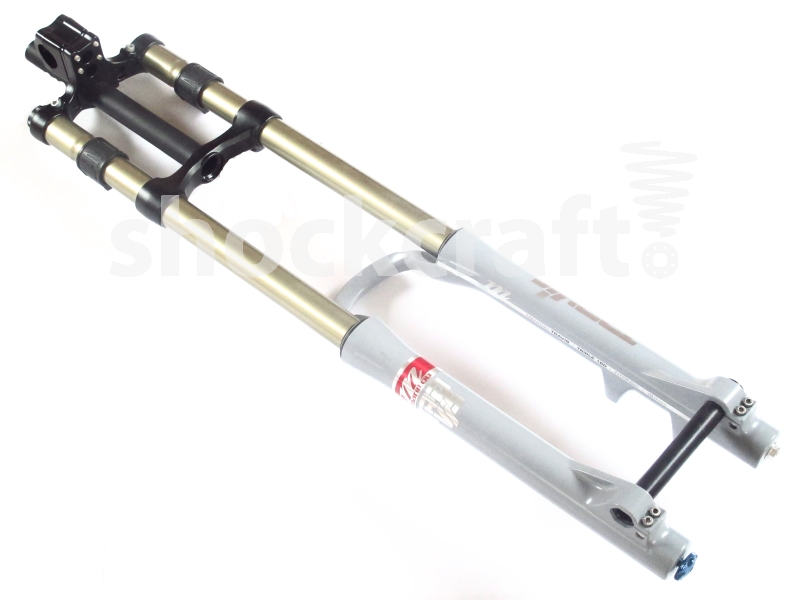 If you want to downhill (or XC) like it's 2008 then come talk to us. We have New Old Stock (NOS) Manitou Travis forks with 203 mm travel and optional integrated stems. NOS Minute forks too. I run one of these Travis on my own heavy-duty bike and rate them against today's offerings for performance and longevity. Full warranty, service, upgrades and support through Shockcraft.