Bike of the Month, Manitou NOS & Off-Season Maintenance
27 May 2016 4:22:40 pm NZST
Off-Season Maintenance
We know, the weather is cold, it's dark when you get home from work, it's cold and raining on weekends with the sun only breaking out when you look out your shop
window.
So now it's time to remind your customers winter is the ideal time to get their bikes the TLC they need. Then they'll be ready when the weather clears.
Check Bearings & Suspension
The first question is simple - when did the fork and shock last get a service?
If your customer can't remember then it's time. If they can remember and it's been more than 6 months (and the bike has been ridden) then it's also time. After all, garage ornaments don't wear out!
Forks come in two basic types - cartridge forks and open bath. If you pull the lower legs off a cartridge fork then you'll lose 10-30 cc of oil per side. If you pull the lower legs off an open-bath fork then you can have 200 cc of oil from each side pouring all over your shoes.
Service Intervals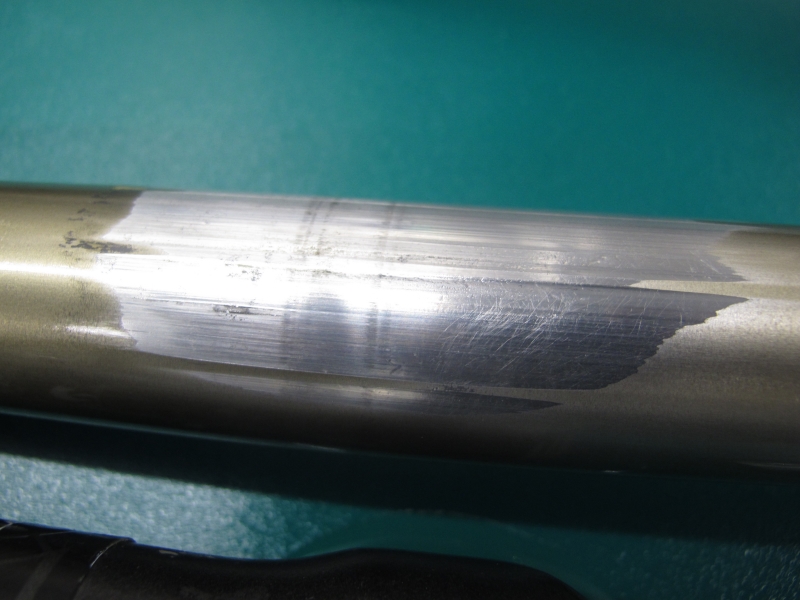 At the risk of scaring the children, here's a photo of a cartridge fork that didn't get its oil changed!
Open bath forks
(like the old Marzocchi Z1) have heaps of oil and can run longer between services, but they still need love and oil changes to stop wear particles building up and wearing out stanchions.
Cartridge forks
can run as little as 10 cc of oil per side or as much as 50 cc. This oil splashes around to lube the bushings and seals. It does a great job but needs changed about twice a year to keep flushing wear particles out and to keep it sliding smoothly.
Rear shocks
are basically an enclosed damper with an air or coil spring wrapped around them. The damper only needs serviced every couple of years or if there is a specific problem (like it's leaking or has sucked in air and gone all slurpy). Coil springs look after themselves but air sleeves (air cans) do need some love. These run almost dry with only a small amount of oil or grease to keep the seals sliding. They also need removed and cleaned about twice a year to maximise seal life and keep them working at the best.
Air can maintenance can be done in your shop (for most shocks). Rear shock damper servicing needs a lot of equipment to do properly, mainly because they contain 200-500 psi of gas pressure. They can really scare the crap out of people who take them apart wrong.
In-Shop Service
For service of forks or shocks in your shop check out below some of the
parts
,
fluids
and handy
tools
we stock.
Bearings
Bushings
Fork Service Kits
Fluids
Rear Shock Seal Kits
Tools
Shockcraft Service
If you want us to
service a fork or shock
(regardless of brand) you'll find a service booking form
here
.
What we can service:
forks and shocks from this millennium (2000+) we work on daily; suspension from last century (1992-1999) we work on, and we can make or modify anything but it takes us a bit longer. We're leading the pack worldwide with the new suspension.
How long does it take?
Our service queue is running around 7 days at present. If you need suspension sorted in a hurry, we can try to manage forks and shocks through more quickly.
Manitou New-Old-Stock (NOS)
We get a few people calling us looking for parts for "Old Manitou Forks". They usually mean 2006 vintage and are quite surprised to hear that's not old - 1993 is old.

Here at Shockcraft we have a mountain of New-Old-Stock parts to not only maintain older Manitou forks, but also to build entire forks. In fact we've got a few whole forks too. So if anyone wants a Carbon Fibre R7 Pro fork or a Manitou Travis DC with 8" of travel and TPC+ damping then please let us know.

We've got so much stuff that it's taking some time to add it to the more than 100 Manitou parts we already have listed on our website. If it's not yet listed hit us up for what you need and we should be able to dig it up.
Bike of the Month - May 2016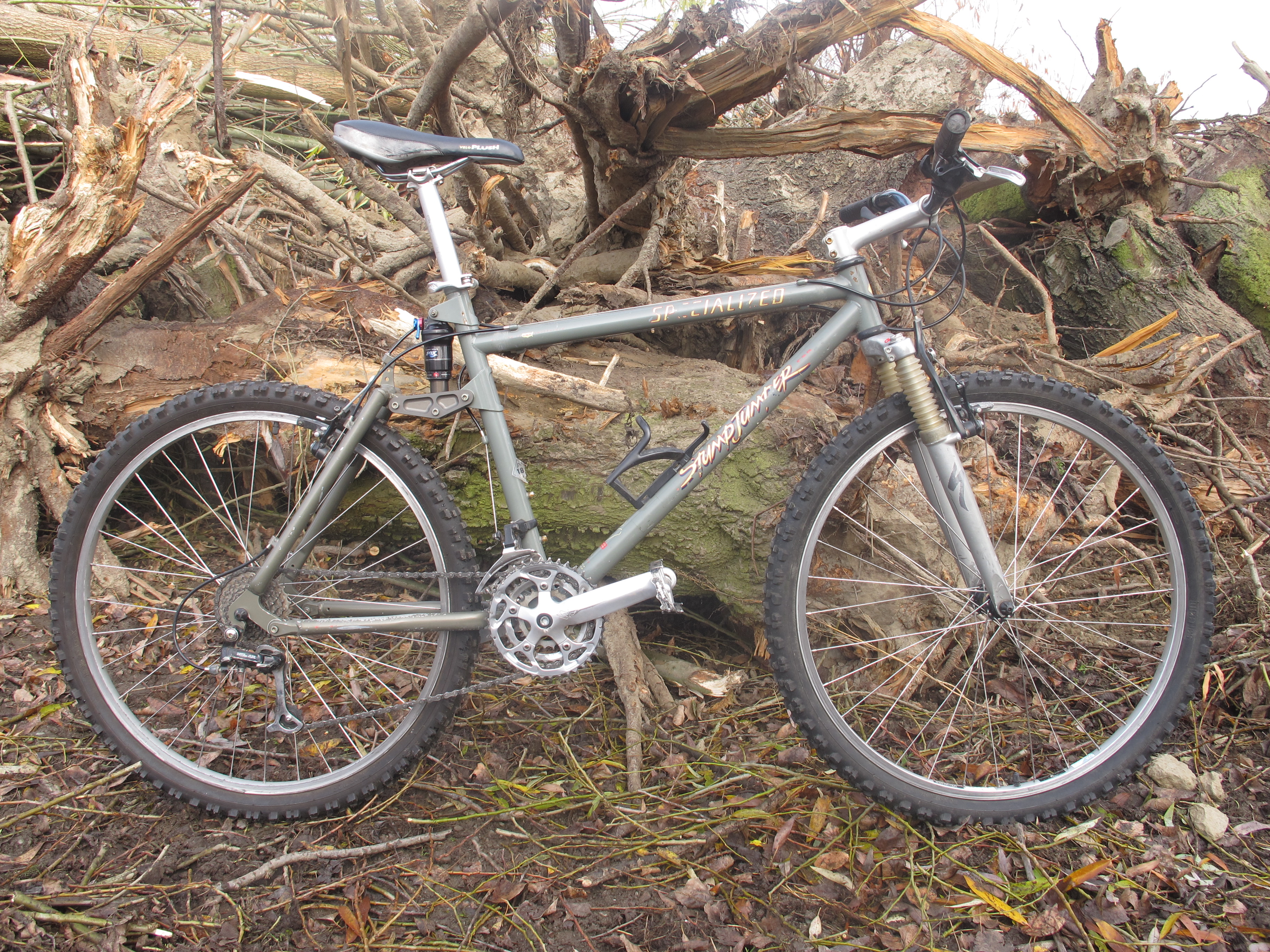 This month we bring you a classic - Dougal's 1994 Specialized Stumpjumper FSR. This is the first production year of Speclized's FSR; the front triangle is steel, the rear suspension links are aluminium, the fork is a Specialized Futureshock (a restyled Rockshox Mag20/21) and the rear shock was originally a FOX ALPS (which Dougal has and just needs to fit in place of the RP23). The bike has ~45 mm of front suspension and ~65 mm of rear.

This bike came to Dougal so flogged out it had rear wheel steering. Every suspension pivot has been rebuilt with new IGUS bushings and new machined pivot pins. Now it's riding better than it did back in 1994, which is still scary. Check out that geometry folks, they don't make stems that long any more! It is however much better to ride than it looks. The (not stock) riser bars help, but it's not ever going down Corotown (read Stage 5)!
Nominate Your Bike for Bike of the Month

We love to see what people ride their trails with, so send us a photo of your favourite bike (with Shockcraft products installed) and tell us about the build and where you ride. We'll show off the best bikes in our Bike of the Month newsletter and online.