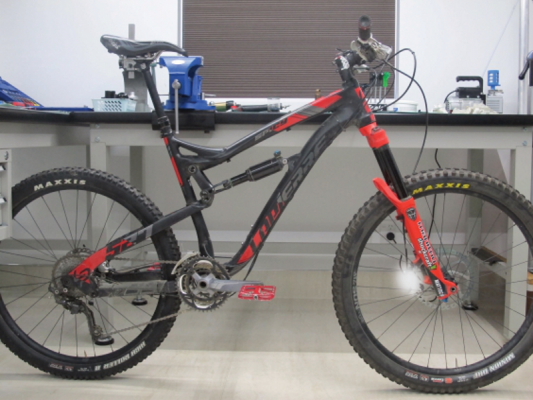 DVC Review, Motorex & Bike of the Month
2 February 2018 4:34:00 pm NZDT
Welcome to 2018
The new year is almost 10% done already and it's a cracker. Weather is so clear and hot that 7am is now the time to ride.

Oh wait. That was earlier this week. Now it's cold and stormy. Perfect weather to rug up and ride.

Here at Shockcraft we have very big plans for 2018 which we will roll out to you as they reach fruition.
400L of Motorex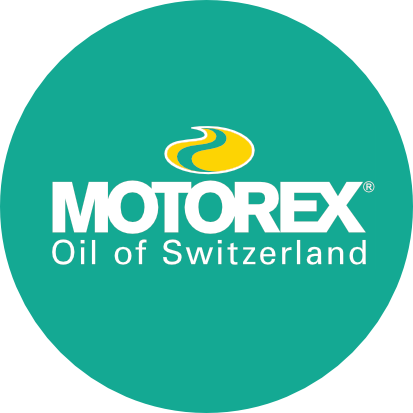 The boat from Switzerland has arrived, bringing with it 400 litres of Motorex products.

We have restock of many long standing favourite products, including Supergliss and fork oil in bulk drums. We have also sorted all our oils into two price groups: Standard and Premium. There is a slight increase in the price of fork oils but a 20% reduction in Supergliss.

We have many new products our customers requested and many they didn't - in total a dozen new:
• Motorex Carbon Paste - adds grip, stops corrosion betwen aluminium & carbon.
• Motorex Grease 2000 - Fluoro Yellow/green long life grease.
• Motorex Polar Lube - Cold condition Fork bushing lube.
• Motorex Polar Oil - Cold condition damper & hydraulic oil.
• Motorex Corex 10 - Very thin damper & hydraulic oil.
• Motorex Corex 5 - Extremely thin damper & hydraulic oil.
• Motorex Brake Fluid - DOT 5.1 (the best stuff).
• Motorex Chain Lubes - Dry, Wet and City (long life), as used by the YT Mob.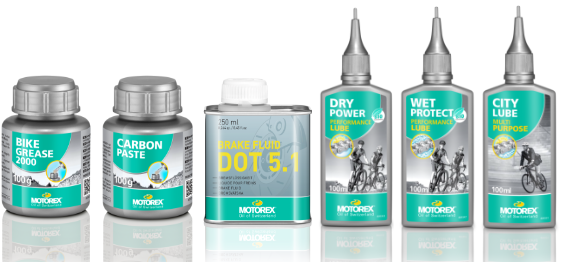 In addition to the new oils the Motorex fork oil reformulations are now in stock in all viscosities. These reformulated oils offer even better lubrication and higher viscosity index so they thin out less at higher temperatures.

We have two new ways to buy Motorex oils: Refill and Bulk. Refills re-use and refill 1-4L clean oil bottles to prevent waste while saving you money. Bulk Oil is filling your large containers from our drums to save even more.

Shockcraft Hot Oils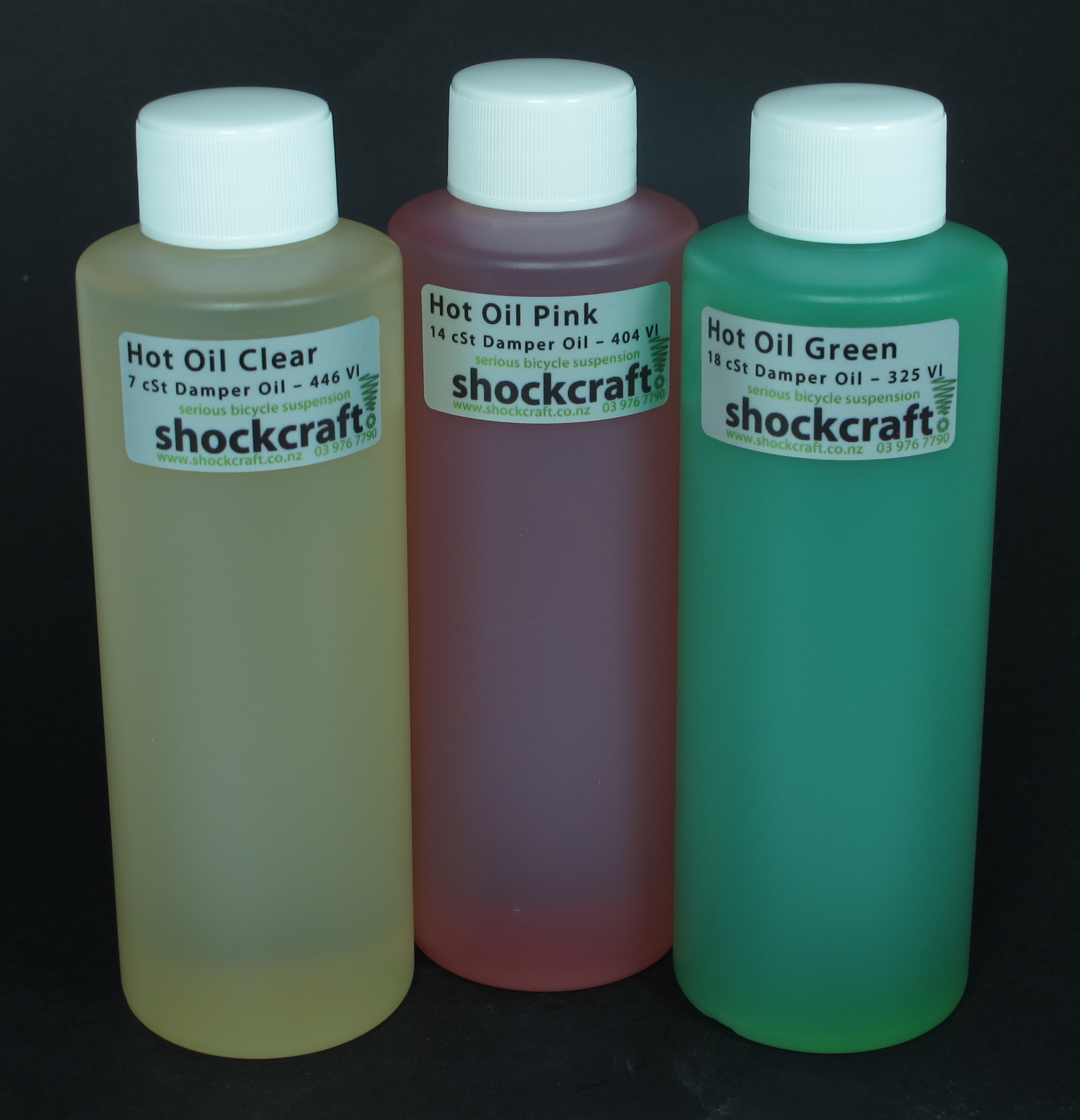 In addition to the Motorex oils we have sourced three new Shockcraft Hot Oils for use in rear shocks and enclosed fork dampers (cartridge damper) that are subject to high heat and hard use.

Shockcraft Hot Oil Green is an 18 cSt oil for heavy duty usage.
Shockcraft Hot Oil Pink is a 14 cSt oil for hard usage at standard viscosity.
Shockcraft Hot Oil Clear is a very thin 7 cst oil for light riders, maximum sensitivity and dampers with tight oil flow circuits. While still amazing heat capacity.
therodfather Reviews the DVC

Rod has been riding a SD Components Dual Volume Chamber (DVC) in his Boost Pikes the last few months. He's loving it and raving even more than usual about Shockcraft and our products.

The DVC splits your main air chamber into two. The simplest explanation is one chamber for small bumps and the other for big bumps. The difference between the two changes the feel between.

We have Fox 36 and RS Pike (non boost) in stock ready to go. We are taking orders for the new generation of DVC which offer recessed valves and a clean new redesign. Good products get even better when they partner with Shockcraft.
Race Prep Service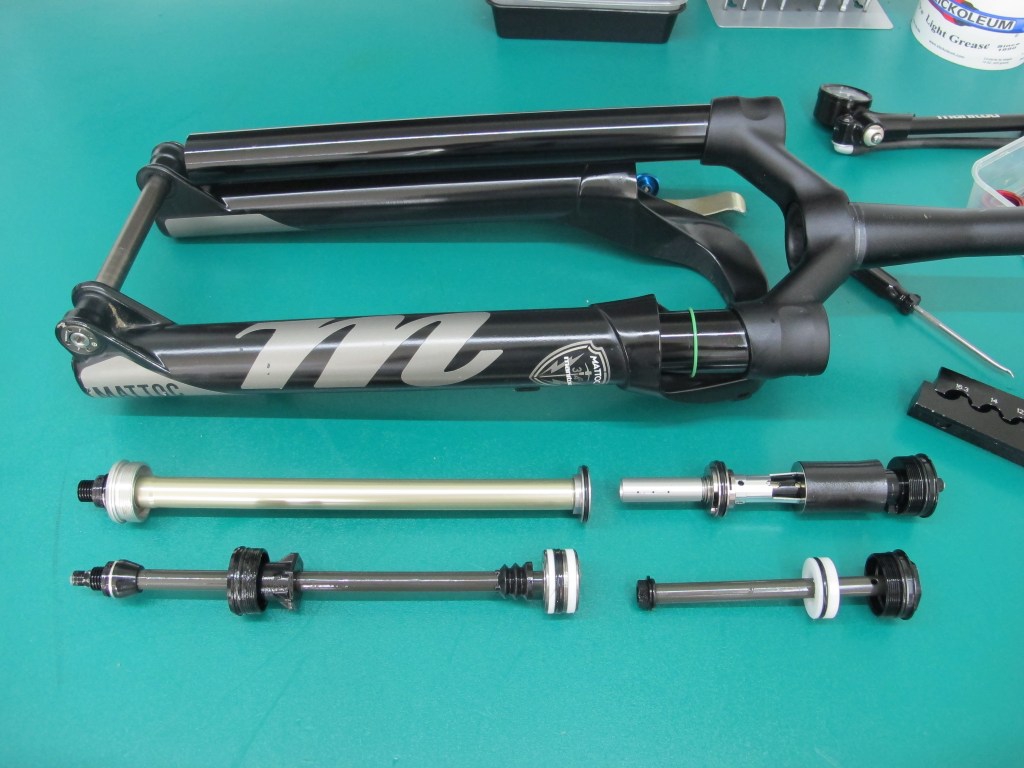 Race Prep is a new level of Shockcraft Service, bringing to the public the fully hand-built experience that world class racers get from their suspension, ensuring performance and reliability are as good as they can be.

Forks (and shocks) get completely stripped down to their individual components. Every seal is removed and every part checked for fit and function. Upgrades and fixes are installed where needed. Bushings are all checked for size and massaged if required. Then the suspension is built back up with every seal replaced. New fluids are used throughout, each chosen for the rider and operating conditions.

Model specific modifications and tuning are optional and additional.

Contact us for more information.
Bike of the Month - January 2018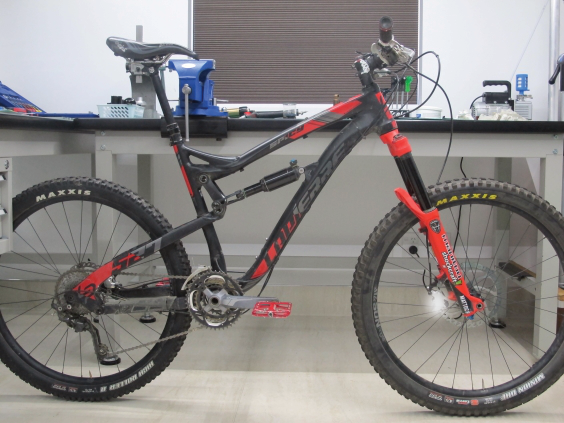 The Shockcraft test-mule deserves a mention. This is Dougal's current main ride - a Lapierre Spicy which is used for torture testing suspension components on the rocky trails around Central Otago. In the last month alone it's covered about 13,000 vertical metres.

Fork is a 2018 Manitou Mattoc Pro Boost. It's got 170mm of travel, two air chambers, adjustable HSC, LSC, LSR and hydraulic bottom out. Custom tuning in this one is limited to high flow damper modifications and Hot Oil to better eat Cardrona rocks at speed. It is currently the best fork I have ever ridden.

Rear shock is a Manitou McLeod with no stickers, because pre-production testing. Upgrades and tuning on the shock include high flow damper modifications (to better eat rocks at speed), Hot Oil Pink to keep damping consistent when it gets too hot to handle and a custom modified "Double Negative" air spring setup which we will be offering to the aftermarket at some point.

Seatpost is a Manitou Jack in 150mm. Wheels are Sun Ringle Duroc 27" with 2.4 and 2.6" rubber.

Young kids may be confused by the crankset, having never seen one like it before. That's known as a "triple" or "3x" with three chainrings. It uses a thing called a "front derailleur" so you can have a 22T for climbing ugly stuff when tired and a 44T for going fast. All at the push of a lever.

This weekend it will be testing a brand new tune of an Ohlins RXF36.
(Video) - Shaun Palmer in Chainsmoke, 1996
Shockcraft Newsletter
Our newsletter subscribers received the above articles direct to their inbox. If you'd like to receive our monthly emails,
sign up to our newsletter here
.