Cane Creek Service, Suspension Setup & Dropper Post Faults
30 May 2017 1:54:51 pm NZST
Cane Creek Service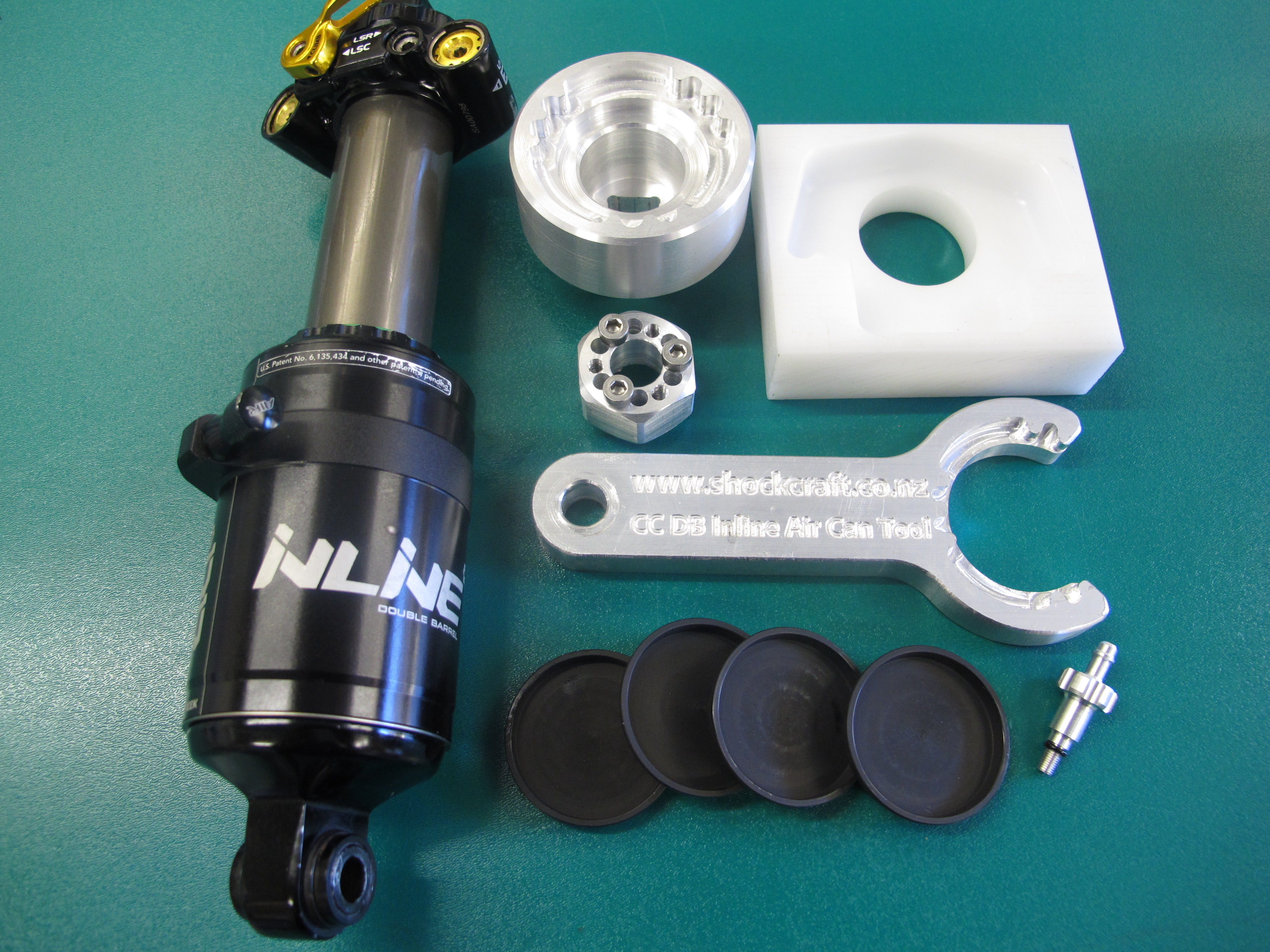 Shockcraft is now an authorised Cane Creek service agent. So in addition to our own, special, way of doing things we have full access to genuine Cane Creek internal parts.

We've been servicing Cane Creek for a long time already, but the genuine parts gives our customers yet more options and shorter lead times to replace broken and worn out parts.

Suspension Setup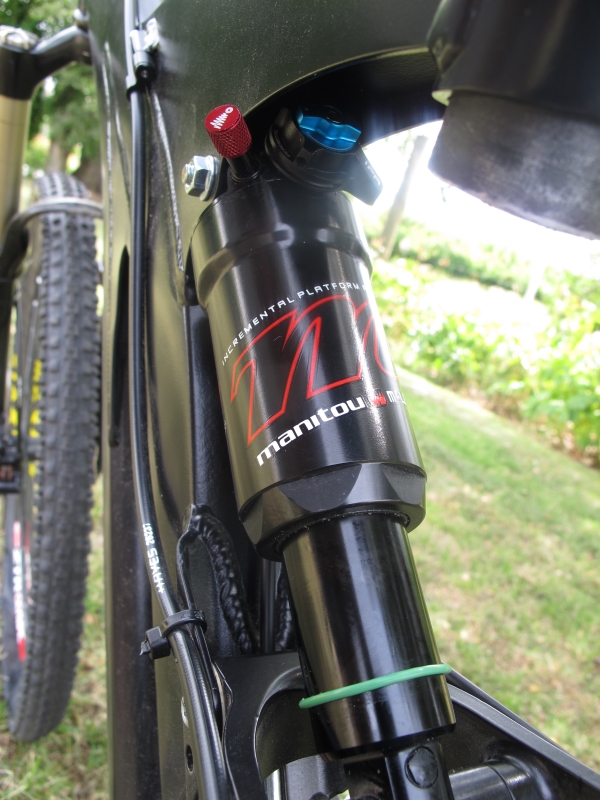 It's been drummed into riders for decades now that suspension sag is critical and must be carefully set. Unfortunately you've been lied to. It's all bollocks.

What actually matters is natural frequency: the response of your suspension to your own weight above it. Frequency is hard to measure, but fortunately we humans have a finely tuned vertical accelerometer; one that has a big happy place built in which is right around the up and down natural frequency of walking.

Here Are the Basics:
Your suspension has springs (air, coil or plastic) front (and maybe rear) which fight gravity, throwing you back upwards after you've pushed down on it. If the spring is too firm then you'll be thrown back up too fast. If the spring is too weak then you'll be thrown back up too slowly and softly. If the spring is just right, it'll feel about right.

Read on here for details on how to test this and setup your forks and shock for the best ride.

Bike of the Month - May 2017
In January Duncan W correctly identified the 1995 Manitou EFC Dougal was holding in a
Spoke Magazine article
. He was rewarded with a free fork service. This month Duncan cashed in his fork service and sent us his Manitou Mattoc forks for some love. Below is a picture of his Nukeproof bike with Mattoc Experts.
Here's what he had to say:
When doing my research for a fork I couldn't go past trying the Mattocs. The bike is ridden pretty hard at Oropi Grove MTB park in Tauranga plus at the famous Redwoods (of course). The Mattocs eat everything that I can throw their way and have a bottomless fell that I have not experienced before. Love em.
Duncan's forks were in excellent condition; we'd previously fitted these with the
IRT dual chamber air spring upgrade
. SKF low-friction seals were also installed as part of the prize package and we stretched the forks out to 170 mm travel. Manitou have some new seals coming which promise to be even better than the SKF. Stay tuned (groan).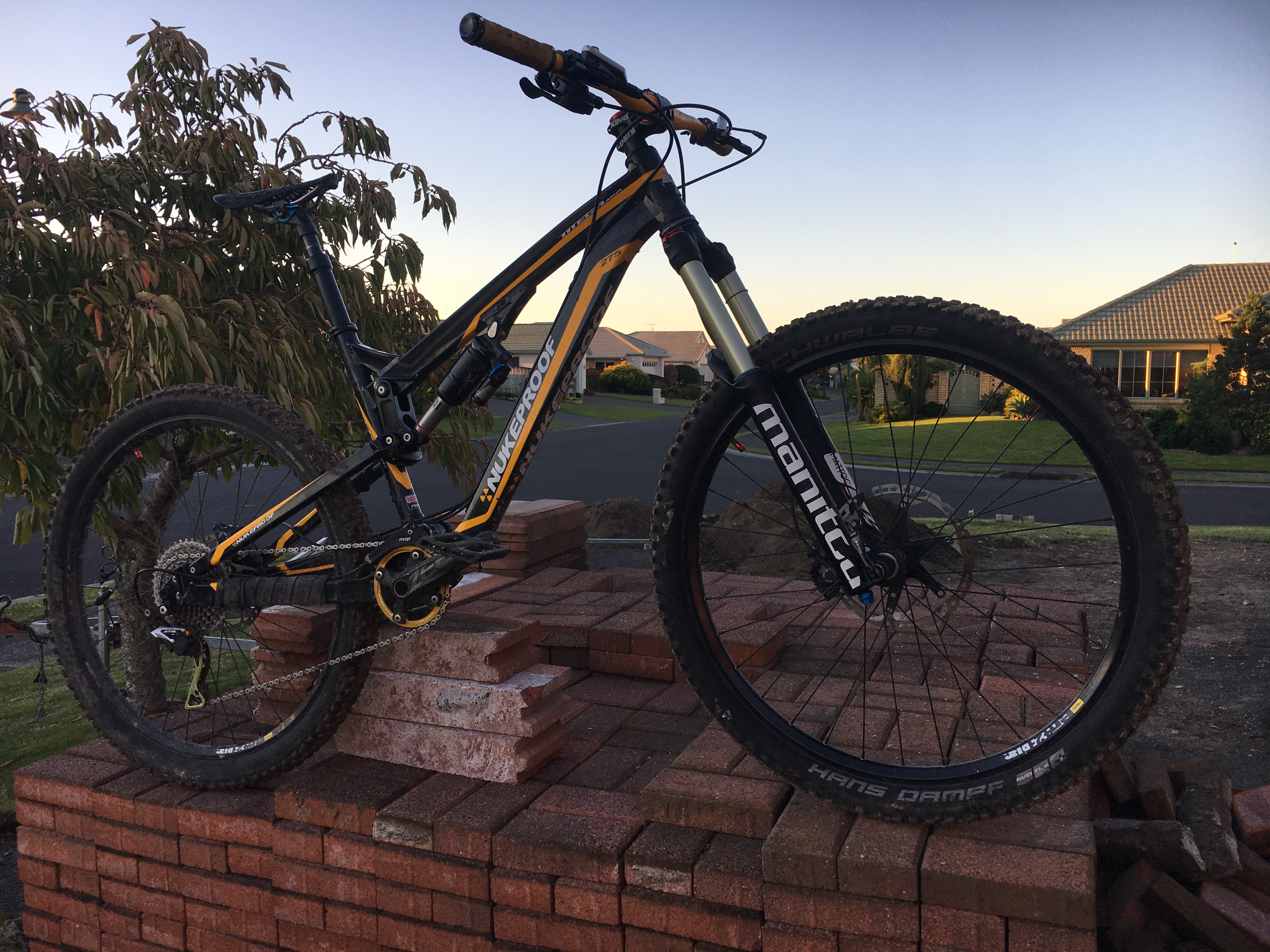 Dropper Posts - what can go wrong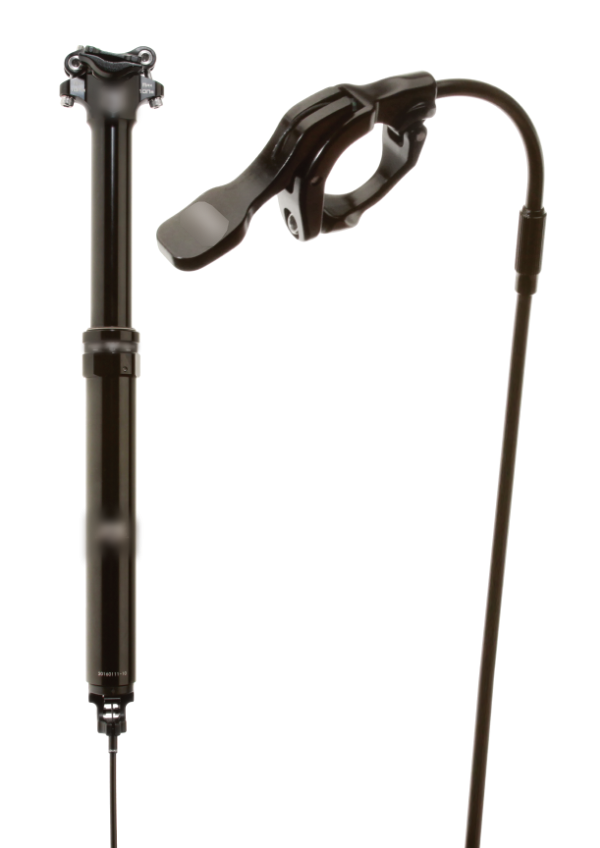 It has been many years now since the humble gas-hydraulic office chair shrank itself in size and jumped onto its first mountainbike. Now almost every seatpost, suspension and/or bike company has their own height adjustable "dropper" post.

When they work they're a great asset. Seats go up for the ups and down for the downs. When they don't they're an endless source of frustration. Exactly what can (and does) go wrong depends on the type. To find out what can go wrong with a seatpost and maintenance requirements read on here.

At Shockcraft, as well as suspension, we service and upgrade dropper posts of all types. Give us a a call if we can help 03-976-7790.

We'll soon be bringing another new entrant to the seatpost dropper market.