Suspension Bearings are Different. They're Special
31 July 2015 2:48:02 pm NZST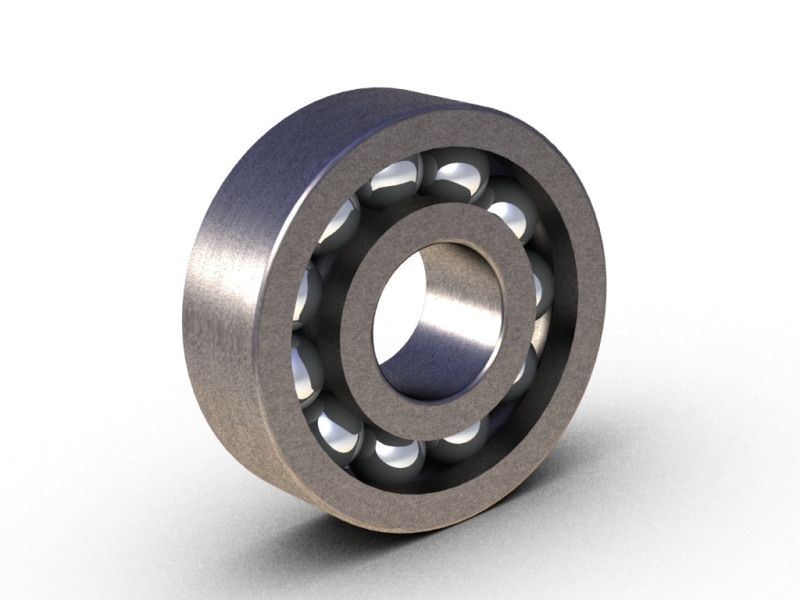 Suspension vs Caged (Wheel/BB etc) Bearings
Wheel and bottom bracket (crank) bearings go round for hundreds of thousands of revolutions. Ride 2,000 km and your wheel bearings have turned a million times!
Suspension bearings just rock backwards and forwards, some do half a turn and back again. Some only a few degrees. They also take some pretty good impacts over and over again.

How Suspension Bearings are Different
More Balls
To make suspension bearings last in this specific task we get them made without a cage to separate the balls. This means you can get a lot more balls into the same bearing - almost twice as many. More balls means the load is shared better so they can take impacts in the same place without denting the balls or race.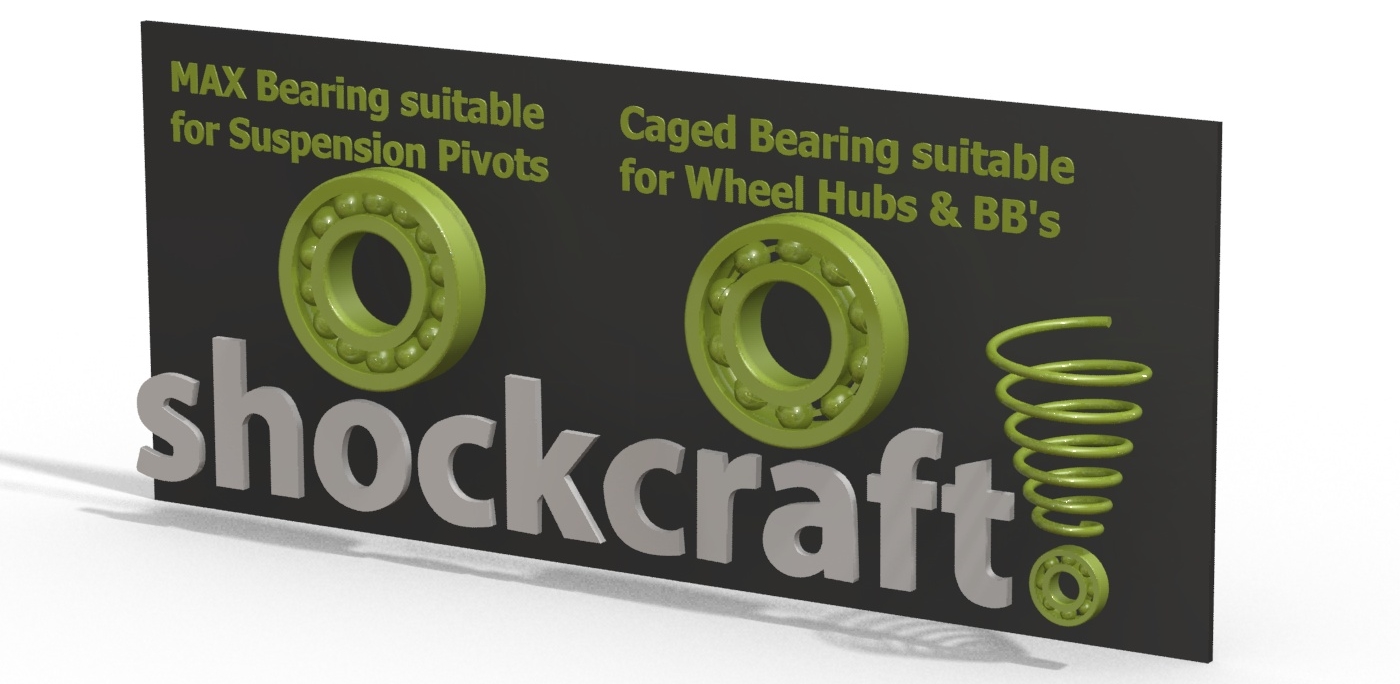 These bearings are known as "Full Complement" because they have a full complement of balls. Our brands of Full Complement bearings include Monocrome FC and Enduro MAX.
More Grease
We also pack them full of grease which makes it impossible for the balls to just push the grease out of the way and also makes it a whole lot harder for dirt and water to get into the bearing.

So what happens if you put a wheel bearing in a suspension pivot?
It doesn't last long. In short rotation the balls push the grease away until they run dry and then they get really notchy and crunchy. They try to seize but keep getting forced to move. It doesn't end well.

What happens if you put a suspension bearing in a wheel?
It doesn't last long either. It wants to roll really slowly with all the grease inside. Then the balls wear metal off each other by rubbing at twice the normal speed, filling the grease up with wear particles and grinding the bearing to death.
Suspension Bearings - available as kits or individually
We have a huge number of
suspension bearing kits
in our database; mostly common bikes but many exotics too. As well as complete bearing kits we sell all bearings
individually
. Buying just a single or a pair is no problem.
You can identify bearings by the dimensions or the numbers on the seal. Dimensions are better as sometimes a bearing manufacturer will use seals from a standard size bearing on a non standard bearing for a special application.
We have a useful
Bearing Search tool
that allows you to search for bearings by outside diameter, inside diameter, bearing name/code or application.