Shock Hardware
Mountain Bike Shock eyelets come in a multitude of sizes and within each of those sizes a range of tolerances. To acheive the best performance and longest life our shock hardware is designed, toleranced and selected by our mechanical engineer to work best in your application.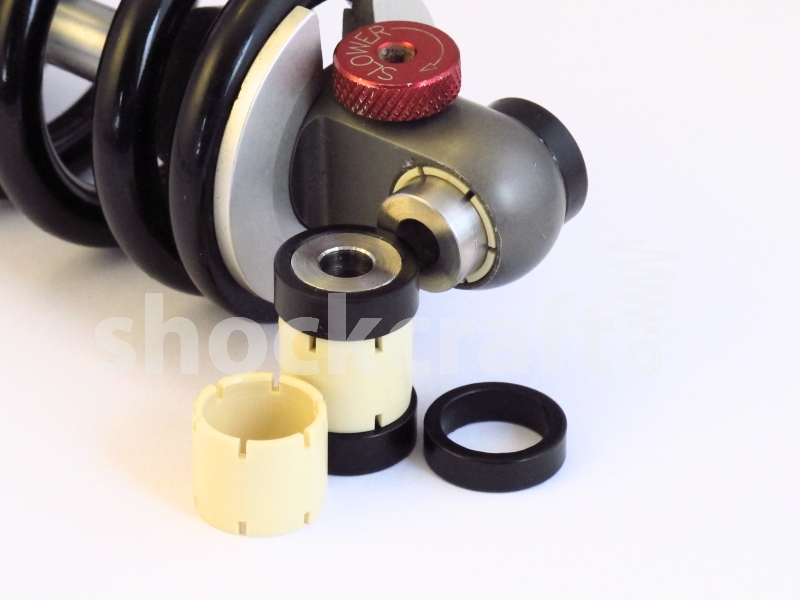 The basis for our custom Straight Axle Shock Hardware is a three piece system with a pin and two collars. This setup is stiffer, stronger and longer lasting than the typical two piece. Correctly toleranced, it also runs smooth and free without play. IGUS Pre-tensioned bushings are used in our self-install hardware for maximum performance and longevity. Options for specific applications include reamed fits, threaded bores, locking screws, o-ring and quad-ring seals and spherical ball mounts.
Suspension Pivot Hardware
Shockcraft can build and supply all the components to rebuild the pivots in suspension linkages using bushings as well as bearings. We carry a large range of bearings, bushings and fasteners while manufacturing custom axles, pins and spacers. Contact us for more details.