Details
Shockcraft complete air seal kit to fit Fox Float air shocks from 2000 onward.

This kit has been designed for a longer life. We still recommend 30 hour clean and re-lube.

This kit contains the air shaft seal, air piston seal, scraper seal, back-up rings, pillow pack of air piston lube and green travel check o-ring.

Shaft Head Seal Size
To save wastage, we have provided the option of receiving the air shaft seal specific to your shock (make your selection above). If you are not sure which one you need, you can also purchase the kit with all three air shaft seals for the same price.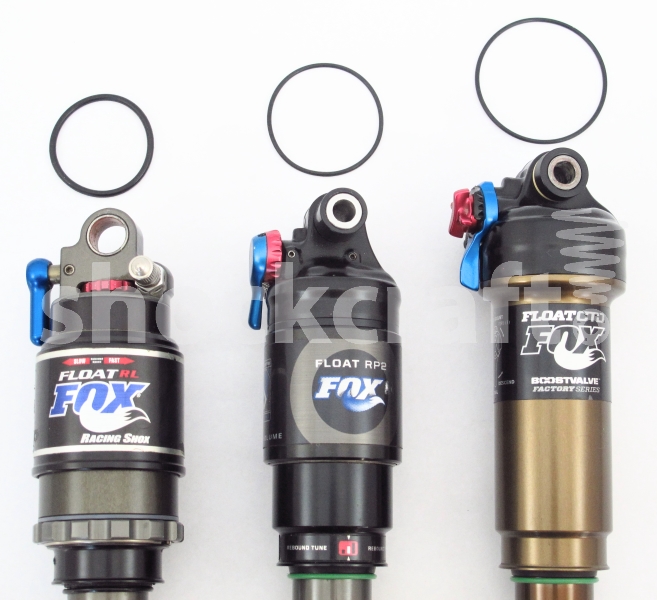 Fox shocks from left with: Old School shaft head & Dual Can, Standard shaft head & Dual Can, Extra Volume shaft head

Dual Air Can Seals
Dual air can seals also available as an option (make selection above).

Installation Notes
We recommend 0.5 cc of the lube oil in the shock negative chamber, 2 cc in the positive chamber. Keep the remaining half pillow pack for your 30 hour re-lube. Replacement lubricant pillow packs are available here.
Additional Information