New Screw-Fit BB, Bike of the Month & Video
4 May 2018 2:06:53 pm NZST
New Screw-Fit Bottom Brackets Are Here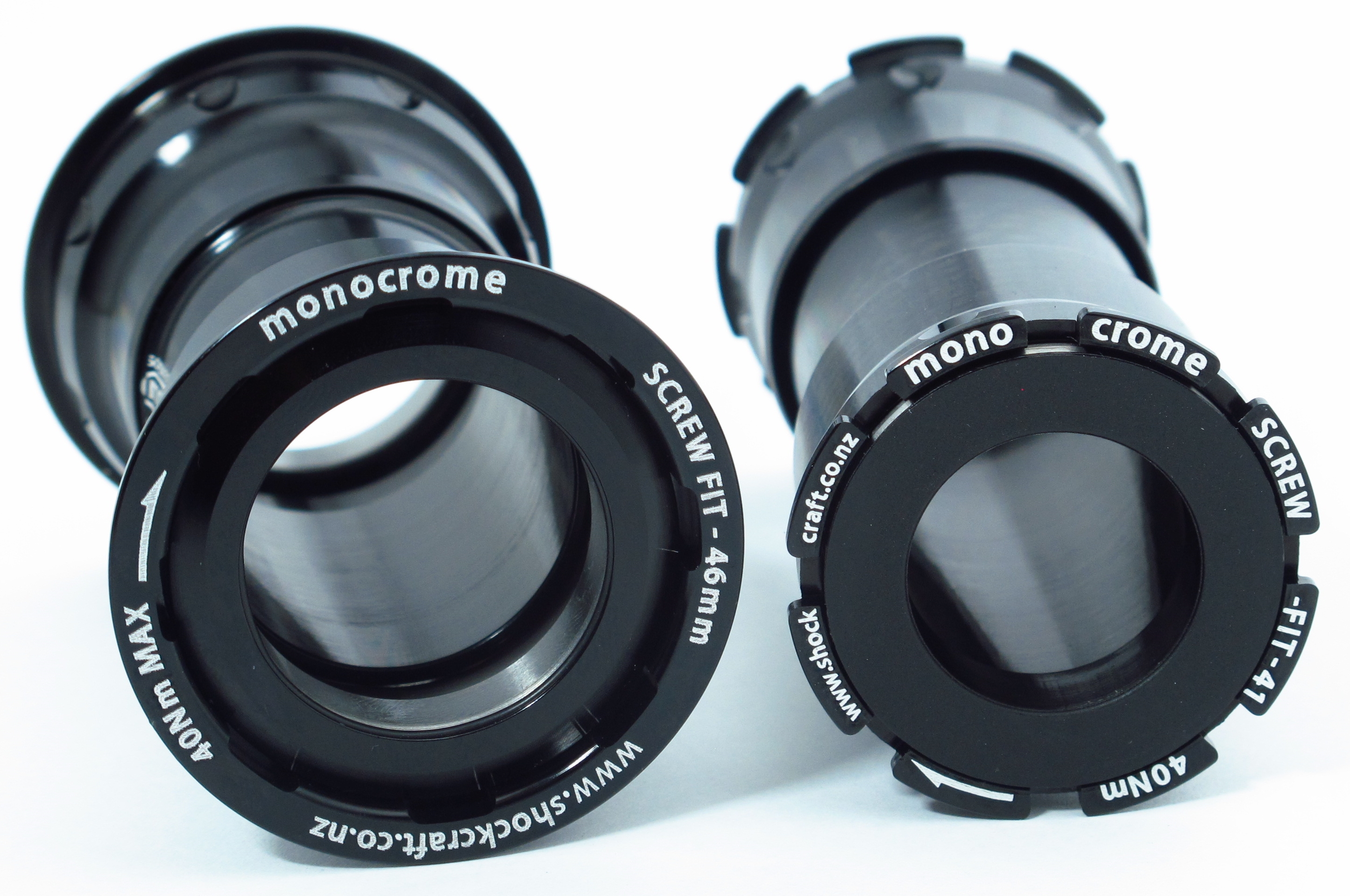 After three years of design, development, prototyping and manufacture, our new Screw-Fit bottom brackets are here.

These replace press-fit bottom brackets in two sizes. They both install and remove with standard tools (Park BBT18 etc), which every good shop already has.

SF41 (Screw Fit 41 mm) replaces SRAM GXP, Shimano BB91, Shimano BB86 and many more other brands. It accepts a crankset with 24 mm straight (Shimano, Raceface etc) or 24/22 mm stepped axle (SRAM GXP) and fits into Road and Mountain frames, including those by Giant, Trek, Scott, Commencal, Lapierre etc.

SF46 (Screw Fit 46 mm) is the successor to our MCI30 press-fit bottom bracket. It fits all frames designed around PF30 (press-fit 30) with a 46 mm shell and 68-73 mm width to fit road and mountain frames including those from Specialized, Cannondale, Niner & many boutique brands.

Both these bottom brackets utilize standard bearings available in chromium steel, stainless steel or ceramic hybrid. Both can be optioned with our unique CNC Storm Drains for extreme wet conditions. The SF41 uses 6805 bearings with the same plastic caps (or Big Steel bearings and rubber gaskets) as our legendary MCEBB series. The SF46 uses 6806 bearings and aluminium caps with o-ring seals.
BSA Threaded Bottom Brackets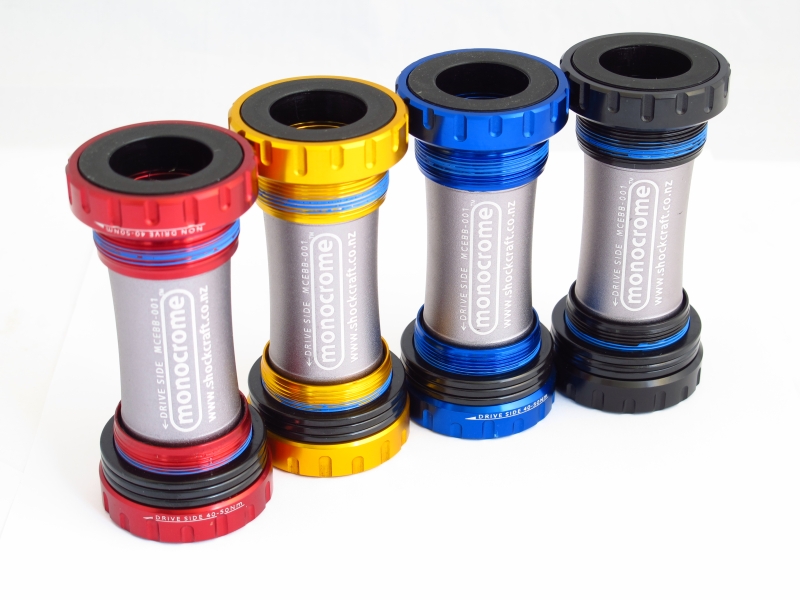 If your frame requires BSA threaded BB's then we have the solutions for those too:
Fork Oil Refills
Save money and the planet by buying your fork oils in refilled bottles: fork & hydraulic oils & lube oils (incl Supergliss). This helps us re-use our stockpile of empty 1 litre bottles and saves you 10%.

You can save a further 10% by supplying your own bottles for us to fill from bulk drums: fork oils & lube oils.
The Biggest Slice of British Pie (Video)

Shockcraft Newsletter
Our newsletter subscribers received the above articles direct to their inbox. If you'd like to receive our monthly emails,
sign up to our newsletter here