Suspension Fluids Part 2 (Lubrication) & Bike of the Month
28 October 2016 9:28:56 am NZDT
Daylight Savings & Spring Are Here
It's October already, where September went we are not really sure, but we've been busy. Here in Central Otago we've had 26ºC highs and snow to 800 m, our lawn is growing like we're in the Amazon and we know that up north there have been a lot of very wet & muddy mountain bike trails (and riders).


Shockcraft has new Boost forks from Manitou, new suspension bearing kits for Transition, Trek, Santa Cruz and a phone system that keeps challenging us. But through all that Meg Bichard kept notching up points and podiums on the Enduro circuit. We've finally been able to get our products to her and installed.

Another point many of you might not know: not only do we service shocks, but we vacuum bleed them. Some time in the future we'll produce a nice video showing just how much air you can suck from what looks like liquid oil, but for now just be reassured that we can fill your rear shocks with nothing but liquid oil. This keeps them as quiet and squelch free as we possibly can.

In our last (August) newsletter we introduced the new Manitou Machete. Our first batch are with their new owners and our second batch just cleared customs. If you need a 27+ or 29+ boost fork, then check them out.
Suspension Fluids - Part 2 - Lubrication
Our last fluids article was on suspension damper fluids and viscosity. If you missed it check it out here. This time it's about lubricating fluids: fluids whose entire life's work comes down to how slippery and sticky they are. These are the fluids used for bushing lubrication in bike forks.

Fork Types
There are two basic types of MTB fork design: open bath & cartridge.

Open bath forks use a lot of oil (150-400 cc per leg) and use damper oil for both damping and lubrication. A great example is the Marzocchi Z1 from the mid-late 90's; same oil each side (Motorex 5wt is perfect) for the damper and bushings, pour it in and go riding.

Cartridge forks have the damper contained separately from the bushings and lower legs. Pretty much all brands are headed this way now for damper performance and weight reasons. This design drives two major differences in suspension fluids:

• Firstly, you can have separate fluids for damping and lubrication.
• Secondly you need a very different fluid for lubrication because you haven't got much. We're talking 5-40 cc per leg.

Then (of course) we have combinations. The 2009+ Manitou Dorado is an open bath damper side (110 cc Motorex 2.5 or 5 wt) and runs a 30 cc splash bath of Fully Synthetic on the air spring side. Fox and Marzocchi also make plenty of forks that work like this.

A Touch of History
Manitou (which we sell and support in NZ) back in 2003 was one of the first companies to go down the route of cartridge forks with oil lubricated lower legs. They called it Semi-Bath. It was a progression from the semi-liquid Prep M grease they used prior.

Manitou used 16 cc of oil per side and chose a Motorex fully synthetic engine oil of around 100 cSt (@40C). The Motorex fully synthetic was an excellent choice as it sticks to surfaces very well and forms a thick and slippery film that kept stiction at bay. Manitou also had Evil Genius wiper seals that were able to keep this sticky stuff inside.

Other companies quickly followed, but due to inadequate wiper seals they had to use a much lighter and less sticky suspension fluid. Usually 7-15wt. Results were okay, but the suspension fluids lacked the tackiness and film strength of the full synthetic engine oils. So stiction was still an issue and people would store bikes inverted to help. It was a rough time for seal manufacturers.

Fast forward 10 years or so and with the help of seal giants like SKF and Trelleborg everyone finally has oil seals that can hold decent lube oils in. The fork companies quickly jumped to thicker and tackier oils. So we now have all the major players using variants of fully synthetic lube oils which are around or above 100 cSt at 40ºC.


So which are the best lubricants?
I have tested a lot of lube oils over the years. Some have been great and some have been truly awful. I've found that not all fully synthetic engine oils are equal. Some are great lubes but some feel like you've just poured a bucket of sand into your fork.

The best we've found to date (being October 2016) is Motorex Supergliss. It's an industrial lube oil and it's certain death if you get it on the soles of your shoes! At very low quantities (under 20 cc) Supergliss is noticeably superior to everything else we've tried. As quantities increase the gap closes. At the 40 cc point it doesn't really matter if you're using Supergliss or a good slippery fully synthetic like our Motorex Fully Synthetic.

But the greatness of Supergliss comes with a very high viscosity. At 40ºC it is 100 cSt. Which sounds fine. But at 20ºC it's 350 cSt. Below -6ºC it becomes so thick that it can bypass your wiper seals.


So where are we at?
Open Bath Forks
If you run an open bath fork (i.e. Marzocchi Z1) then you need a suspension fluid that lubricates very well while releasing air bubbles and giving consistent damping. This is Motorex fork oil. Do not try to use a very high viscosity (VI) index damper fluid. They don't lubricate well and don't release foam either. Call or email us to check viscosity.

Cartridge Forks
If you run a cartridge fork (Manitou 1998+, RS Moco, MICO,Charger etc, Fox FIT etc) then run Supergliss both sides or a fully synthetic if you've got 30+CC. You can run either fork oil or a high VI damper fluid in the damper depending on how much you're stressing it.

Combination Forks
If you run a fork with open bath on one side and air or oil on the other (i.e. Fox R/RL/RLC) then we recommend you run Motorex fork oil in the damper side and Supergliss in the spring side. Unless you're super light we recommend using a Motorex 5wt over 2.5wt in these applications. The 5wt has better film strength and lubricates better.

IMPORTANT: always check manufacturers' recommended fluid volumes!

Cold Weather Lubricants
If you ride in sub zero conditions then call us. We are constantly testing new fluids and the extreme cold is our current R&D focus. We are currently building test rigs to benchmark the cold weather viability of a range of Motorex fluids.

Next Time: Synthetic vs Mineral fluids.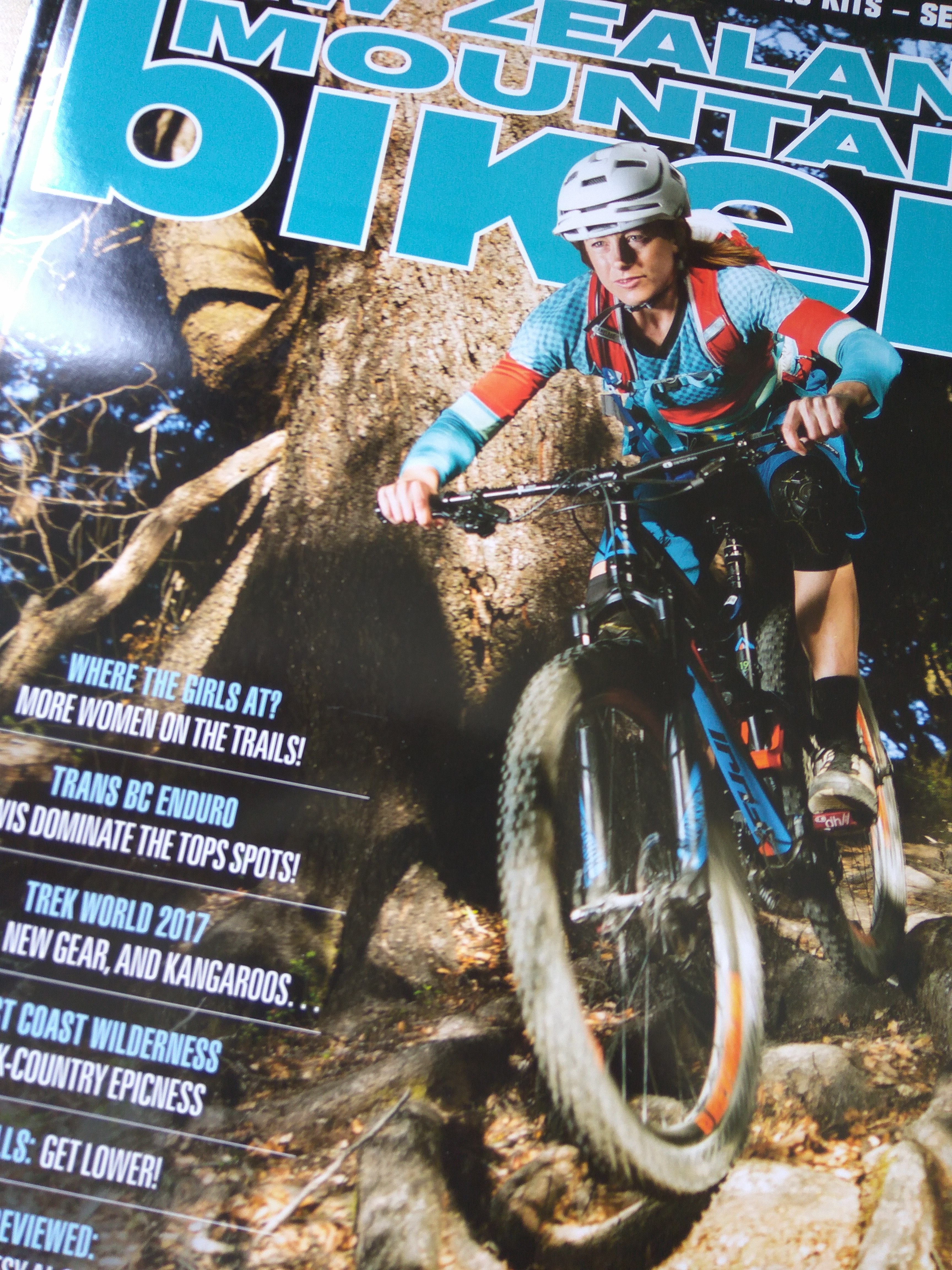 Meg Bichard - More Podium Finishes
Since her win at the Trans BC Enduro in Canada, Meg has been a very busy biker. In August she raced the Trans-Rezia and finished 2nd behind Tracey Moseley (Enduro World Series title holder three years in a row). At Trans Cascadia in September Meg again placed second, this time behind Rosara Joseph. In between these two races Meg also placed 10th in the Valberg-Guillaumes round of the Enduro World Series.

Check out Meg on the cover of the latest NZMTBR. This issue also has an update on the new Manitou Machete and our suspension bearing kits.

Bike of the Month - September & October 2016
In September (& October) we present Ewan W's 2016 Merida 160 Enduro, with its hot red Manitou Mattoc forks & McLeod rear shock.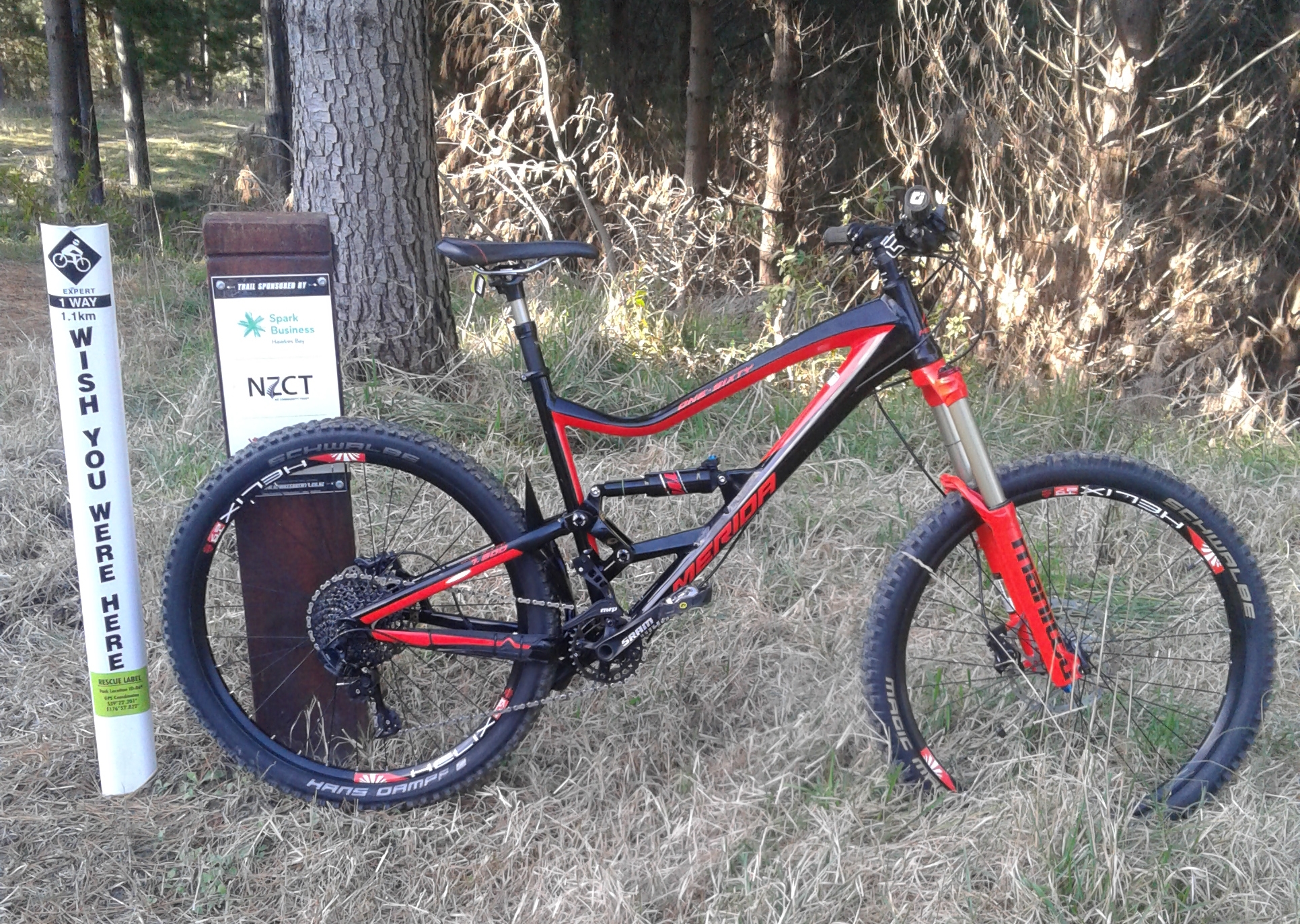 The Mattocs came as standard and the a Manitou
McLeod
rear shock was an upgade from Shockcraft to replace the original RockShox Monarch. Ewan has been very impressed with the McLeod's performance. He rides the fast flowing tracks at Eskdale MTB park in Hawkes Bay, which range from easy to expert grades. Possible upgrades in the future are a
King Can
for the McLeod and upgrading some fork parts to match the new
Mattoc 2
.
We're always adding more suspension bearings and kits to our website. We now have kits listed for Transition and have added to the Santa Cruz & Trek models.