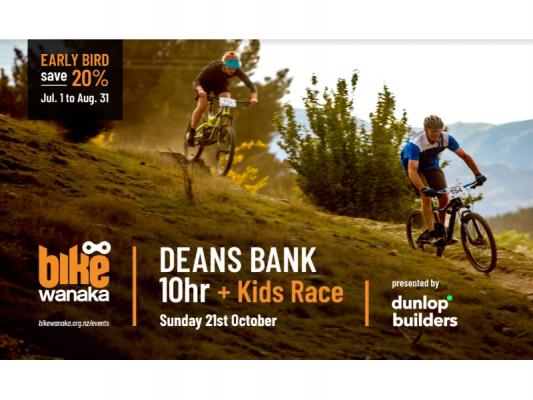 Bike Wanaka 10 Hr Race
16 August 2018 12:30:08 pm NZST
We're excited to announce Shockcraft is sponsoring the 2018 Bike Wanaka 10 hour Race at Dean's Bank, Albert Town, on Sunday 21st October. This is a full day of fun for both riders and spectators; a competition that forms bonds, tests skill and challenges riders to push themselves.

Get your team organised or have a crack at the solo category. There's even a 5 hour solo category & Bike Wanaka 10 Minute Kid's Race.

An early discount of 20% is available for entries received before 31st August. Full details and entries are available on the Bike Wanaka website.