Daylight Savings Bike Check Part 2
7 October 2015 7:39:53 pm NZDT
Part 2 of 2 of our hit list of major and minor things that'll make your first rides this season memorable for the right or wrong reasons.
Suspension Forks & Shocks

1.
Grab the seat or bars and push them up and down. Some initial stiction is fine if the bike hasn't been ridden for a while, but you're looking for the suspension to come right with half a dozen strokes with no grinding or knocking. Any oil leaks will need attention (particularly if near your brakes) and if you can't ever remember changing the oil then it's probably time for a service. Grab the brake and rock the bars back and forth. Check your front wheel is secure and headset adjusted.
2.
Check air pressure; some air loss over winter is acceptable but if completely flat you've got a problem. First thing to check is that the air piston has oil or grease. Release the pressure, undo the top-cap and take a look inside. All air pistons need lubrication or they leak a little air each time they slide. Some use oil but some need grease.
3.
Check operation of any lockouts and adjuster dials. If a fork has been upside down it can take several pumps for all the oil to return to normal positions. This is perfectly normal. Tighten any loose bolts, but don't overtorque them. Check owner manuals for torque settings if you're not sure.
4.

Check all valve caps are present. If not replace with

these

.
Rear Suspension
1.
Hold the rear tyre down with one hand and lift the seat with the other. If you feel a knock then somewhere you have loose or worn shock hardware. If the wear is only slight then a new
DU bushing
will get you back knock free quickly and easily. If the wear is bad you may need new hardware. We can help with
fitted shock hardware
or
self-install hardware
.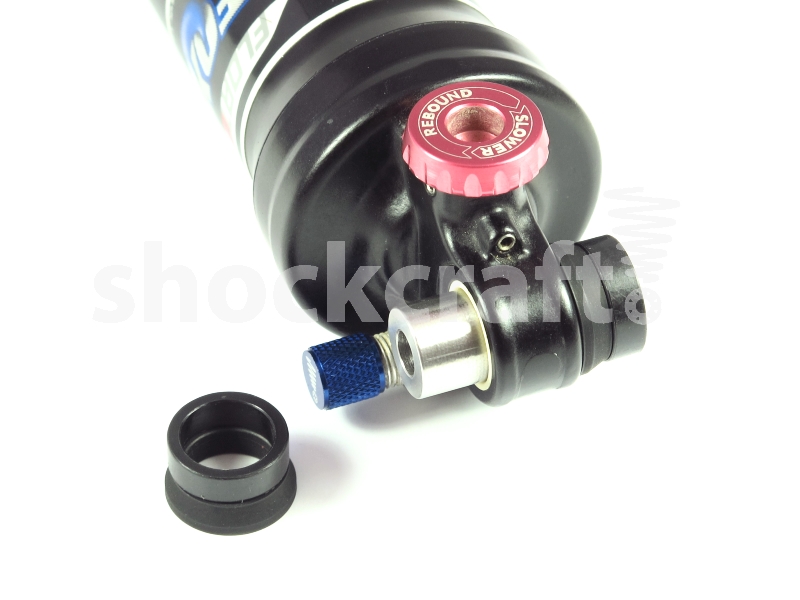 2.
Unbolt one end of the shock and move the suspension linkage by hand. It should be smooth and free but with no wiggle or knocking. If it is stiff to move you can unbolt individual links and try rotating bearings with your fingers to find the ones that need replaced. Check out our
bearing matrix
to identify your bearings. We have suspension bearings in
frame kits
or
individually
.
You'll find a huge difference in suspension response with new bearings and shock hardware.