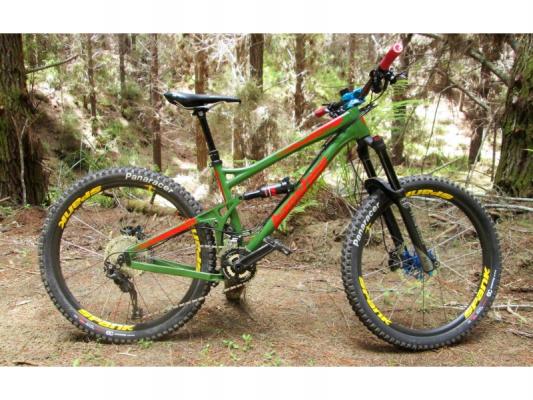 Christmas Hours | Bike of Month | Old School Forks
10 December 2018 2:54:07 pm NZDT
Christmas & New Year Hours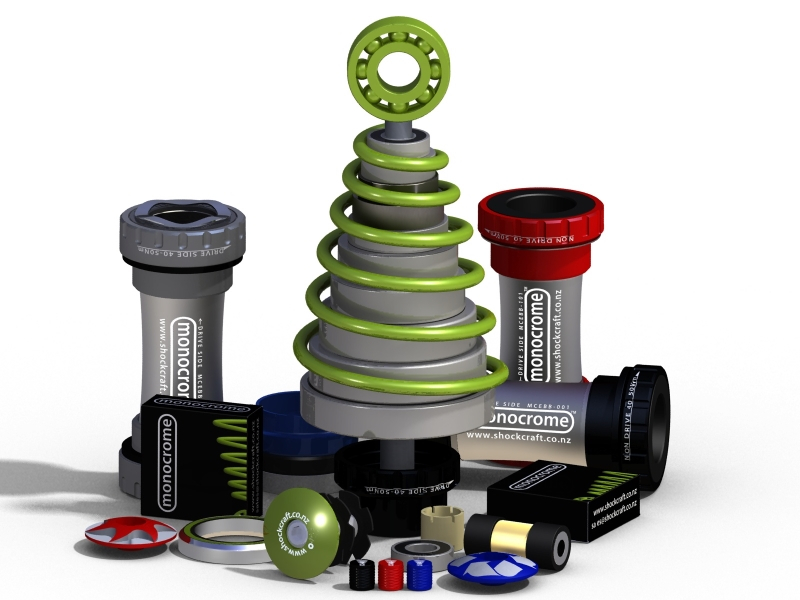 The team at Shockcraft wishes you lots of great riding and celebrating over the Christmas and New Year period. We will be taking a break and will be closed from the end of Thursday 20th December 2018 until the start of Thursday 10th January 2019.
Last Orders 2018
We will continue to accept orders through our website over the Christmas period. However any orders not received and paid for by 1 pm Thursday 20th December 2018 will be holidaying in sunny Central Otago until we return in 2019.



Service Queue - Closes Friday

Summer Assisted

Service jobs need to be received by us this Friday 14th December 2018 to ensure we can get them back to you before shutdown. Book your Shockcraft suspension service here.
Holly joined the Shockcraft team in November as our Summer Assistant and is doing a great job memorizing 2,000+ product codes. She races both MTB, BMX and takes our team total to 5.

We are always looking for the right people to add to the Shockcraft team. If you think you might fit now or in the future, please get in touch. Learn More

Vorsprung Tractive Tuning

Vorsprung Fractive Tuning

Vorsprung's Tractive tuning system for RockShox Monarch and Super Deluxe rear shocks is only available via Vorsprung Elite Partner Tuning Centres - like Shockcraft. It features modified internal valve bodies and custom designed shim stacks which work with your bike leverage curves, weight, terrain and aggression levels to deliver the best feel and traction you've ever had.

Pricing: $390 (covers the tractive system and shock service/tune, air seals (if required) are additional)

Learn More
Fractive is Vorsprung's Fox FIT4 F-S tuning system. It can be installed by any person or workshop who has the tools and know-how. It's a set of 5 pre-configured tunes, taking the Fit4 Factory Series from three weird modes to properly damped, with the adjuster working as LSC and HSC.

Pricing: $150 plus installation

Learn More
Old School Fork Builds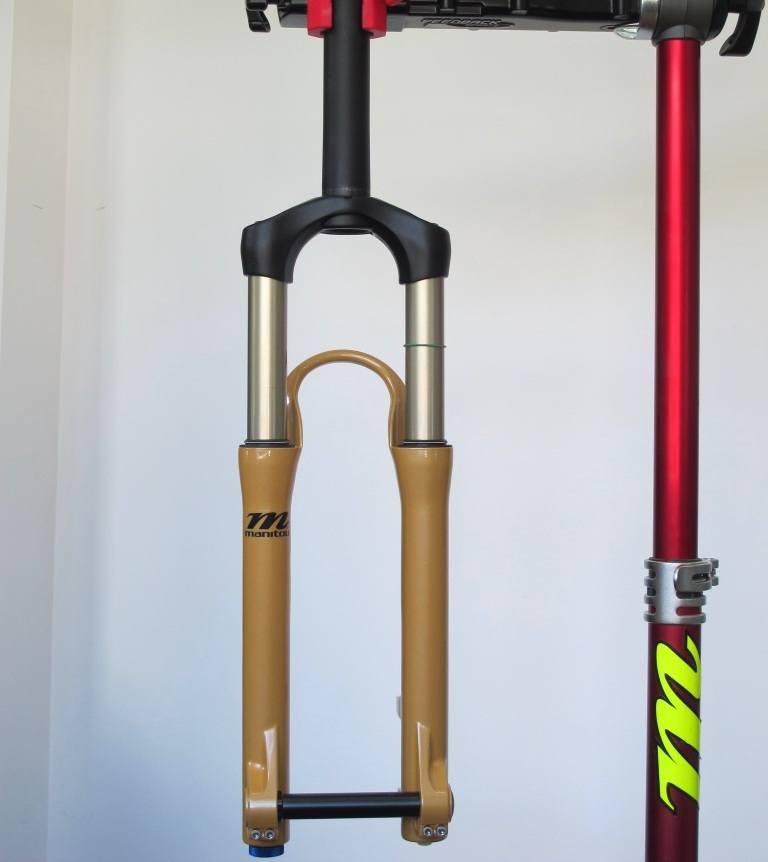 Need a new fork for an old bike? Call us.
26" wheels, straight steerers, 20 mm axles. We can do all that. Plus all the new.

Recent cool builds:
29" fork with 140 mm travel, 20mm axle and straight steerer.
26" R7 forks with QR dropouts, 100mm travel and optional V brake bosses.
26" Gold Label jump fork with 1.5" straight steerer.
26" 120mm Minute Pro 20mm axle and straight steerer.





Joe Nation in Pole Position

Pioneer Done & Dusted

Congratulations to Joe landing a full time job with Pole Bicycles. They make some bikes that look really, really weird sitting still but look damn quick with this guy on board.
The Pioneer MTB race came through Central Otago in the last days of November: 424 km of racing and an obscene amount of climbing (but less than the 15 km claimed). Unseasonal (but not unheard of) rain and snow meant conditions were cold, tracks were soft and many overgrown.

We have no desire to ever do such an event, but salute those, including our customers, who do!
DIY Service
We not only service suspension, but also offer the parts for at-home DIY service. Over the holidays is a fantastic time to have a go yourself. Check out our range of parts, lubricants & tools here. We also have a range of technical articles to help you out.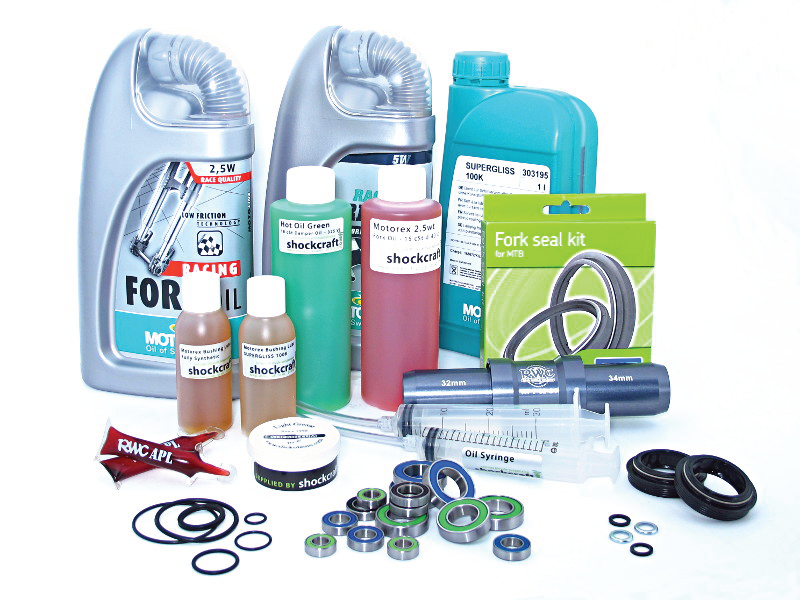 Bike of the Month: December 2018
Another Banshee Spitfire just oozing goodness. This is Bob who belongs to Gary P from Auckland. Bob is a more colourful version of Ralf's black Banshee Spitfire we featured last month, also built with Manitou Mattoc Pro Boost forks (2019 version here), Manitou McLeod rear shock, Manitou Jack Seatpost, Spank wheels and XT 2x drivetrain. Another real mountainbike with a proper front derailleur!

Bob is currently running a set of our 208 Mattoc Pro Boost demo forks while we await his 2019 spec Manitou Mattoc Pro Boost.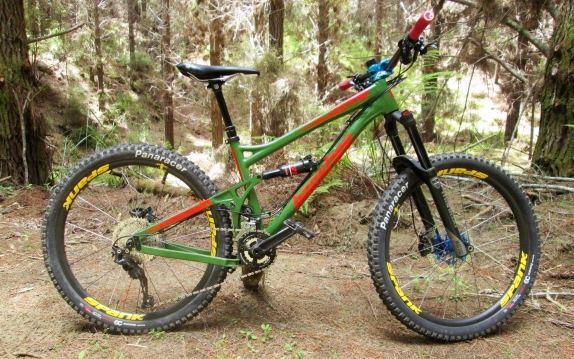 Video - Cornering Carnage - Bryn Atkinson in 'Sound of Speed' - Red Bull Bike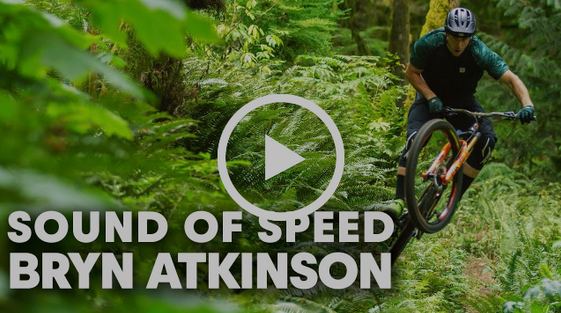 Shockcraft Newsletter
Our newsletter subscribers received the above articles direct to their inbox. If you'd like to receive our monthly emails,
sign up to our newsletter here
.