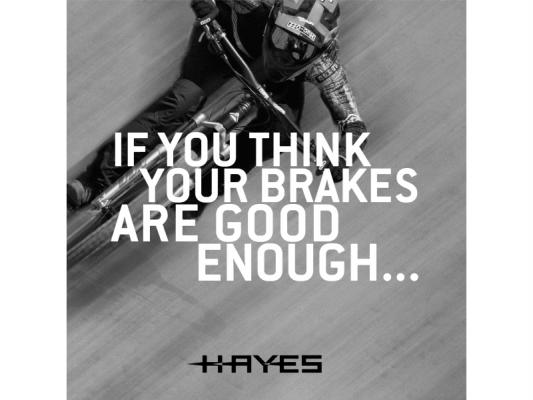 Hayes Are Back | New Shockcraft Website | More Cool Stuff
27 July 2018 2:37:43 pm NZST
New Shockcraft Website Live
We've been very busy over the last few months with a complete overhaul of our website back-end and front-end. It's now mobile-friendly, faster, cleaner and offers a lot of new features for display, purchase and payment. We're also continually adding new products and re-organising to make parts easier to find.
Hayes Disc Brakes Are Back
In 1998 Hayes rocked the MTB world with their HFX-MAG disc brake and set the mounting standards used today. 20 years later, after 4 years of development and testing, they release the Dominion A4. A ground-up designed 4 piston brake offering immense power and control to take on the best brakes in the market today.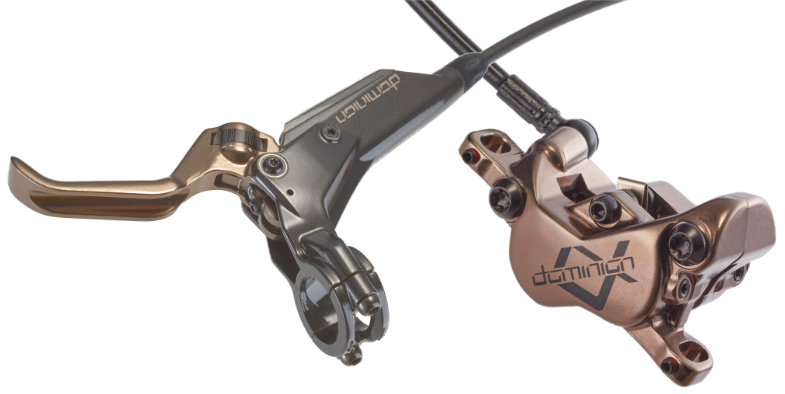 This brake has flippable levers, runs DOT 5.1 brake fluid to handle the highest temperatures and features Hayes patented cross-hair alignment for rapid setup and reinstall. Two sets of pads are included, to choose between finer control or raw power. Check out
Richard Cunningham's review at Pinkbike
.
Here at Shockcraft we'll be distributing Hayes (because they own Manitou and their brakes are awesome). Dougal has also been quietly testing Dominion prototypes for some time, logging over 30K vertical metres over the last summer.
Manitou Circus Pro
Manitou has a long history of jump/street forks. Their Sherman Jumper and Gold-Label forks in the early 2000's morphed into the Circus 32 mm forks of today; coil sprung, firm ABS+ damping and solid chassis with 20 mm axle and 26" wheel.
This year Manitou released the
34 mm Circus Pro
, for dirt jump and slope-style. Built on the Mattoc platform, this fork is stiff, strong and light.

Specifications:
• 26" wheel
• 1.5" Taper steerer
• 15 x 100 mm hex axle
• Air spring and ABS+ damper with Hydraulic Bottom Out (HBO)
• 80-140 mm travel
• 1.9 kg

Shockcraft 1 Page Suspension Setup Guide
We've combined and condensed our suspension setup series into a simple (2 sided) A4 setup sheet. This works through in a simple sequence to give you a good starting setup with a few simple car-park tests.
Take a look
and let us know how it goes.
Demo Manitou Forks
We have
demo Manitou forks and shocks
available for test riding. These can be organised directly or through your local shop.
Product Updates
DVC V2 Now Available
SD Components are shipping their revised DVC (V2). The major update from the V1 is the head is now enclosed for knee protection and it installs with standard tools. We're putting an order through this week so please reserve your DVC now.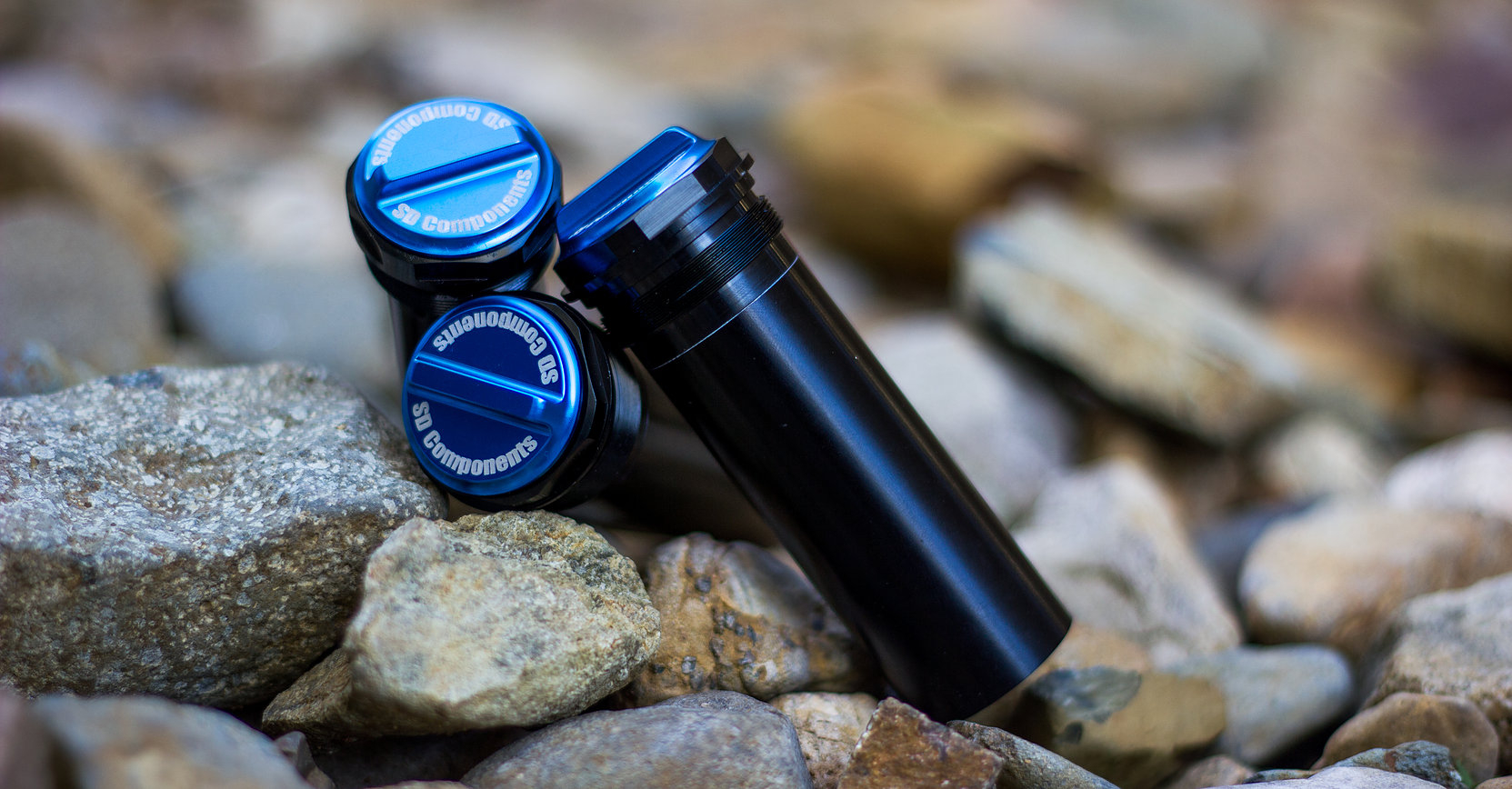 We have a limited number of V1 DVC which we are specialing out at 20% off.
Radium Seal Kits
Manitou Radium seal kits
have been added to our ever expanding list of Shockcraft produced kits.
Application:
Giant Trance Suspension Rocker Arms
Dimensions:
Inner Race ID: 15 mm
Outer Race OD: 22 mm
Flange OD: 24 mm
W: 8 mm
Bike of the Month: July 2018
Mike E of Christchurch rocks this aluminium YT Tuesday with RockShox BoXXer forks on the front. Shockcraft first upgraded his forks from the non-tuneable plastic Motion Control damper to a brand new RockShox Charger 1, which we
analysed, modified, tuned
and finally validated with testing here in Alex. Mike raced these at the Chch Adventure Park the first weekend back.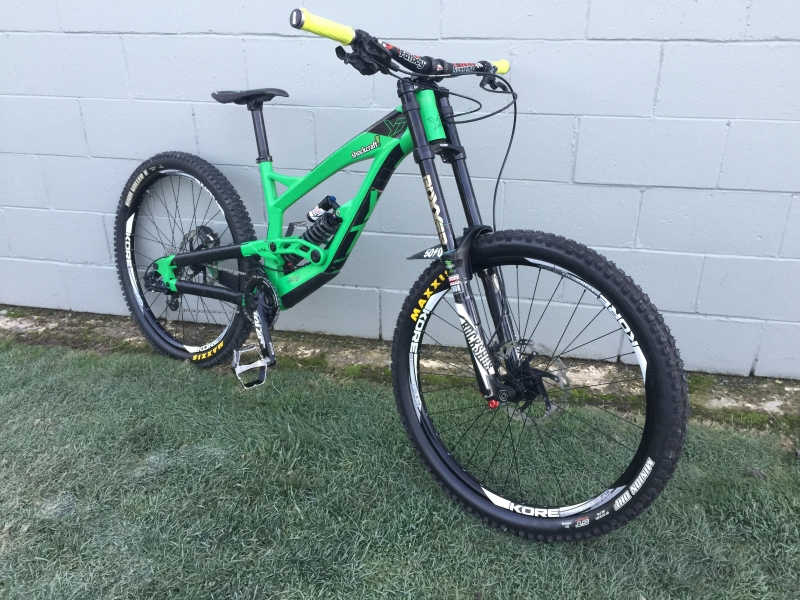 Short Term Test Review by Simon:
F-ing amazing. Torqued to 30Nm, and finally my bike is silent. Can't tell you how happy I am - That press fit BB has been driving me nuts for about 12mths now. These should be fitted to all bikes. Thankyouthankyouthank

Shockcraft Newsletter
Our newsletter subscribers received the above articles direct to their inbox. If you'd like to receive our monthly emails,
sign up to our newsletter here