Post-Motatapu Bike Checks, Bike of the Month & Magnum Pro Review
10 March 2017 3:19:42 pm NZDT
Christchurch Adventure Park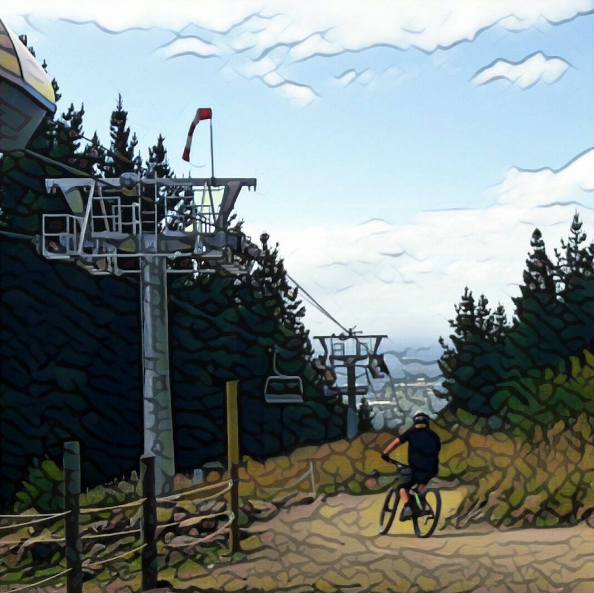 In early February we got up to the Chch Adventure Park and had a ball. Lord of the Possums was an incredible track. Smooth, swoopy, great traction and perfectly formed berms that lead through a lip to pop off into the next perfectly formed berm. Never before have I pumped a bike hard enough through berms that I needed to stop and give my legs a break!

So I was going to write an article this month poking fun, about Chch owners finally learning about things like gravity and rough trails that Otago riders have known about forever. The DOHC trail is one of those things that would make a Chch rider question whether the 29" carbon hardtail they ride around McLeans Island really was a good investment. Also making many realise that all suspension is not good suspension.

But given recent events that would be a little mean. So guys and girls we all hope your Adventure Park is sorted out quickly and reopens soon after the fires. We've still got runs left on our 10 pass tickets!

Image credit: Nicky Smithies

Motatapu Post-race Bike Checks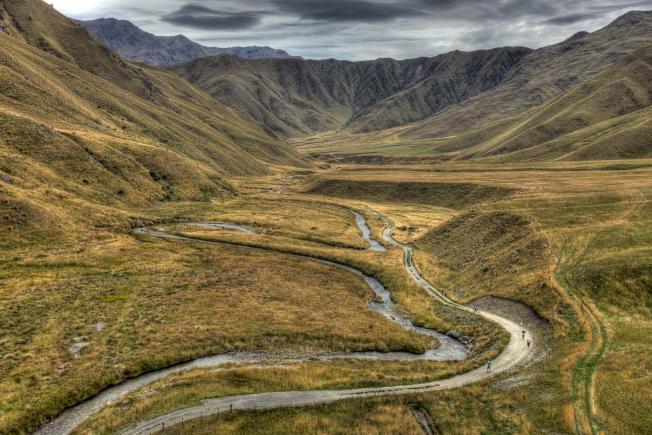 Congratulations to those who competed in the Motatapu race this weekend; including the locals who took out podium finishes. You and your bike have probably taken a beating. Races like this involve water and lots of it so you will want to check a few things over on your bike, particularly your forks, bottom bracket, headset and hub bearings. Here is what you can do to minimise future problems.

Image credit: Motatapu.com
Check - use your fingers
Remove cranks and wheels from the frame and see how well the bearings turn by hand. For cranks check the non-drive bearing carefully; when you lie the bike down the water all runs to this side. Check the plastic top-hats aren't turning nicely inside a seized bearing.
Mitigation - dry it out
If you know your bike has been in water, all bearing containing components should be stripped and left to dry. Bottom bracket cups are the worst for water retention but if these are removed and left sitting with the bearing upright they will drain. Fork axles should be removed from front hubs; rear hubs are usually pretty well sealed but worth checking if you have any doubts. Use a hair drier or low heat gun to dry out any sitting water.

If you suspect forks have water ingress, drain the oil and take a look. Water will show as heavy bubbles which don't mix on the bottom of the oil container or if well mixed a milky-white emulsion. Forks need dried completely if any moisture is present, then reassemble with new fluids, new seals and check the stanchions carefully for any damage which can let water in, oil out or damage the seals. If you think your forks need some love book them in for a Shockcraft service.
Grease
A light layer of grease smeared on bearing cases can prevent corrosion, but excess grease can clog drain holes and create new problems; consider stainless steel bearings (front wheel or BB) if moisture continues to be a problem. Once a bearing is running rough new grease isn't enough to fix it as you'll never get all the rust particles out and they'll make a grinding paste. It's better to add extra grease to new bearings as prevention.

To add extra grease to a hub or bottom bracket cartridge bearing you need to flick the seals out on one side only, add grease until it's level with the seal and reinstall the seal. Do this to one side only or you'll have too much grease. 50% fill is the maximum for continuous rotation.

For a headset or bottom bracket bearing you can do both sides. Get as much grease in as possible.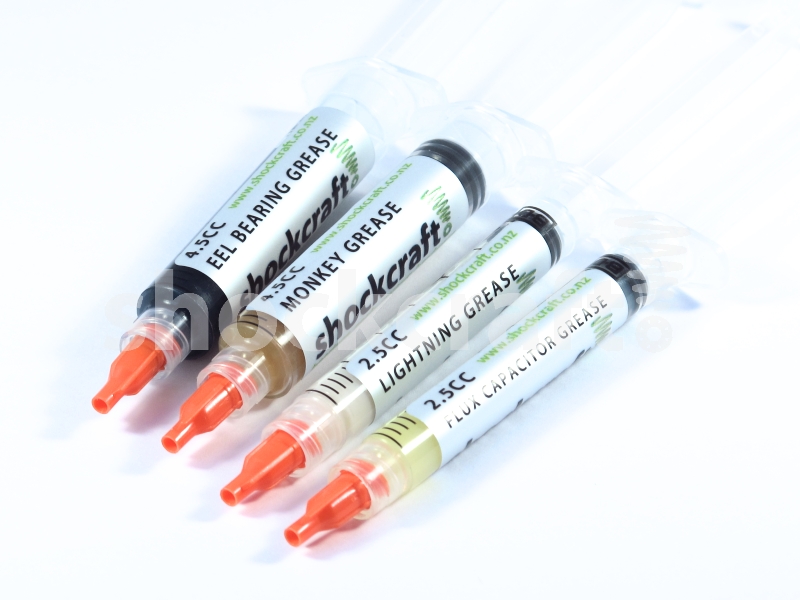 Grease Options:
Flux Capacitor Grease - ultra low viscosity for the fastest rolling bearings.
Lightning Grease - sensible low viscosity for low rolling resistance with higher grease fills.
Eel Bearing Grease - The thickest and tackiest bearing grease we've got. Perfect for headset and suspension bearings.
Prevention - CNC Storm Drains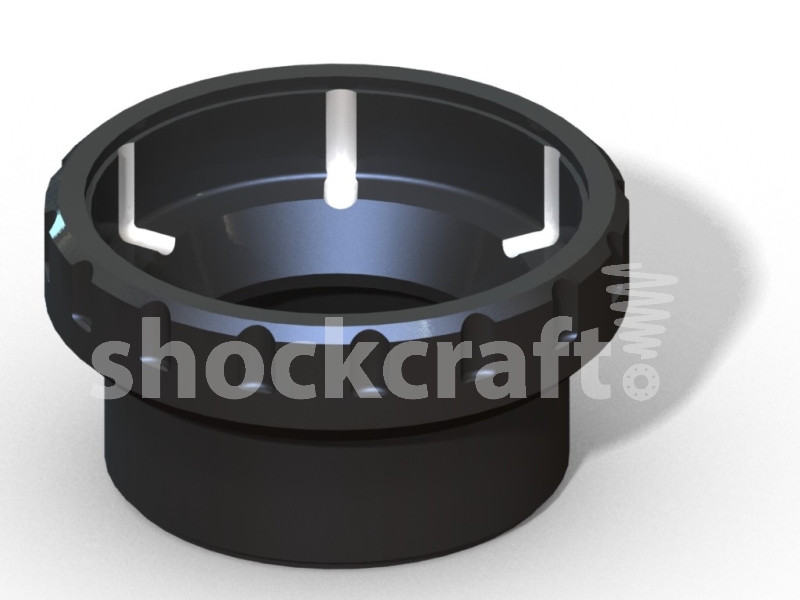 Shockcraft can CNC machine drainage channels (Storm Drains) into all of our bottom bracket cups. These allow any moisture which enters the bottom bracket along the crank axle to safely drain away regardless of the orientation of the bike. As a result bearing life is greatly improved. Take a look inside the cups and centre-sleeve, if you see any rust coloured pools or "high-tide" marks on the bearings then you need storm drains.

Combining CNC Storm Drains with Stainless Steel bearings leads to a 12 month unconditional bearing warranty.
Bike of the Month - March 2017
This month from the Kapiti Coast we bring you TheRodFather's (aka Rod Bardsley's) Santa Cruz Hightower. Rod has been experiencing the wonder of Manitou suspension while reviewing our Manitou Magnum Pro 27+ forks on the front and Manitou McLeod shock at rear: all matchy matchy!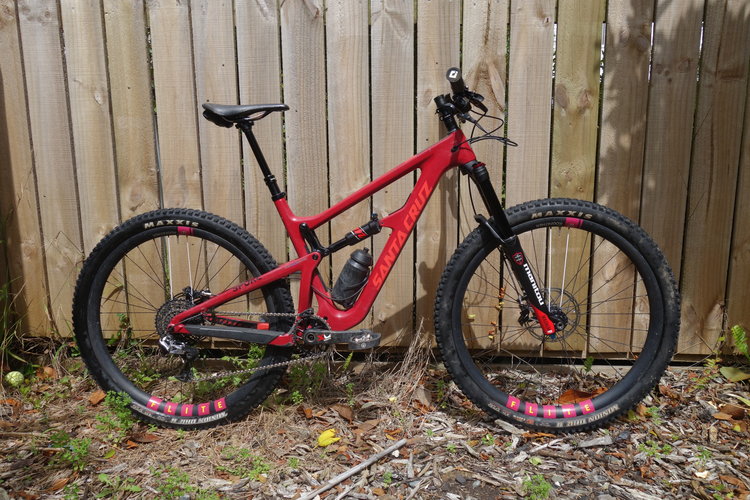 Rod reviewed the McLeod for Spoke in their pre-Christmas issue; you can find it
here
. He loved it so much we found him a fork to match. Rod has applied his usual style and grace to reviewing the Manitou Magnum Pro. His conclusion?:
I've ridden it in nearly every trail type possible and it has no weaknessess.
It excels in high speed choppy terrain with no compression spiking what so ever.

- therodfather, on the Magnum Pro
To find what else Rod had to say about this highly tunable fork, check out the full review at
therodfather
:
RockShox Pike Tuning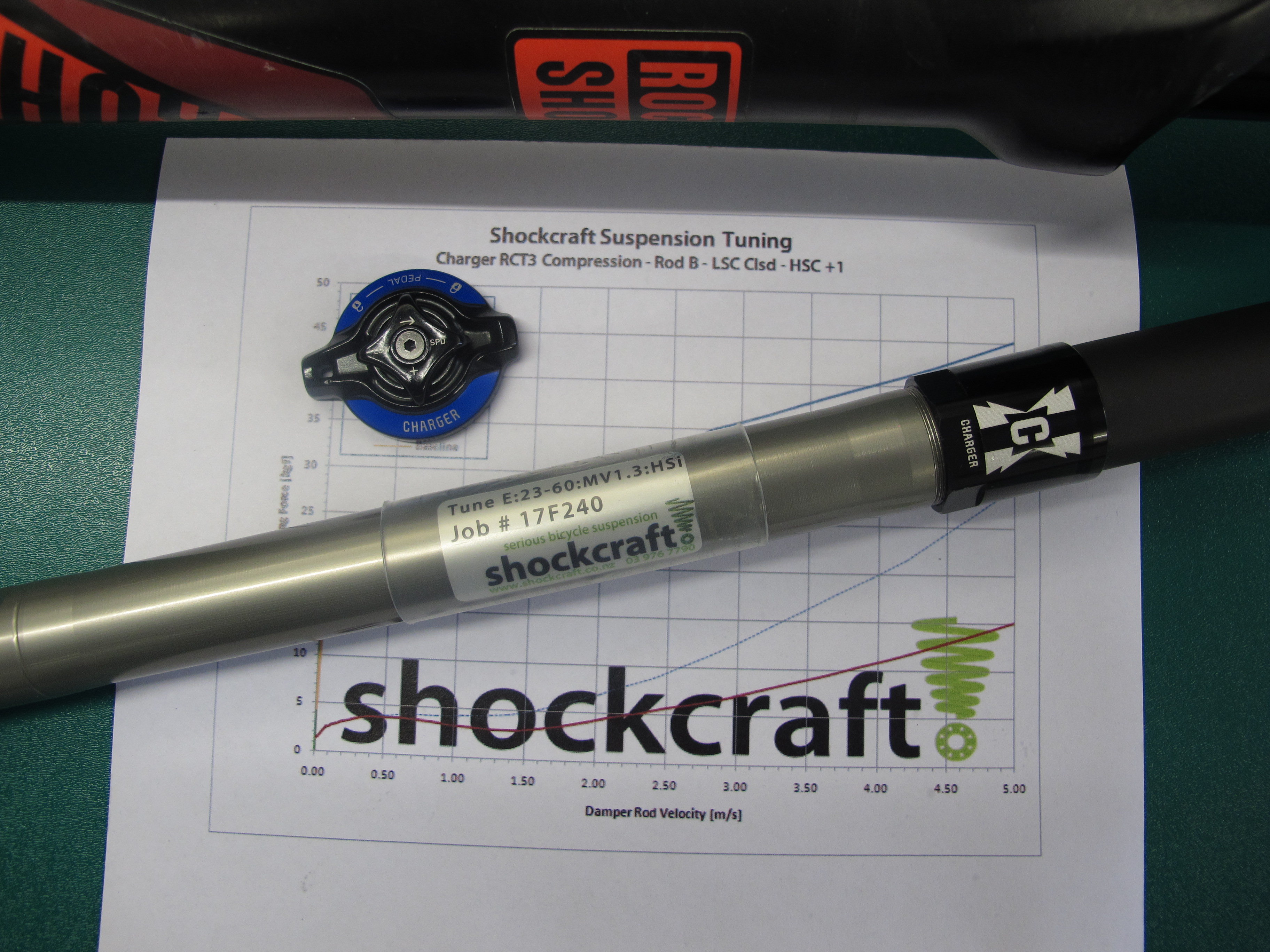 While Rod has been testing the Manitou we've been custom tuning the Charger damper in his RockShox Pikes - tune in next time for his take on our Unharsh My Ride tune. Rod's custom tune (if he likes it) will eventually be released as one of our pre-packaged tune options for riders 80-100kg.
Shockingly Good - an engineer's take on suspension
In December Neil from
Spoke Magazine
visited the Shockcraft
workshop. If you missed his article you can check it out
here
.