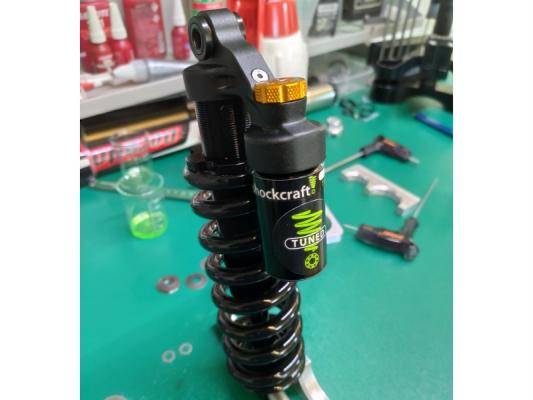 Coil Shock Tuning - Marzocchi Bomber CR
9 May 2022 2:21:26 pm NZST
Recently we modified and tuned our first Marzocchi Bomber CR. It took four whole days of testing, tuning and modifications. Which was ahead of schedule, I was expecting 5.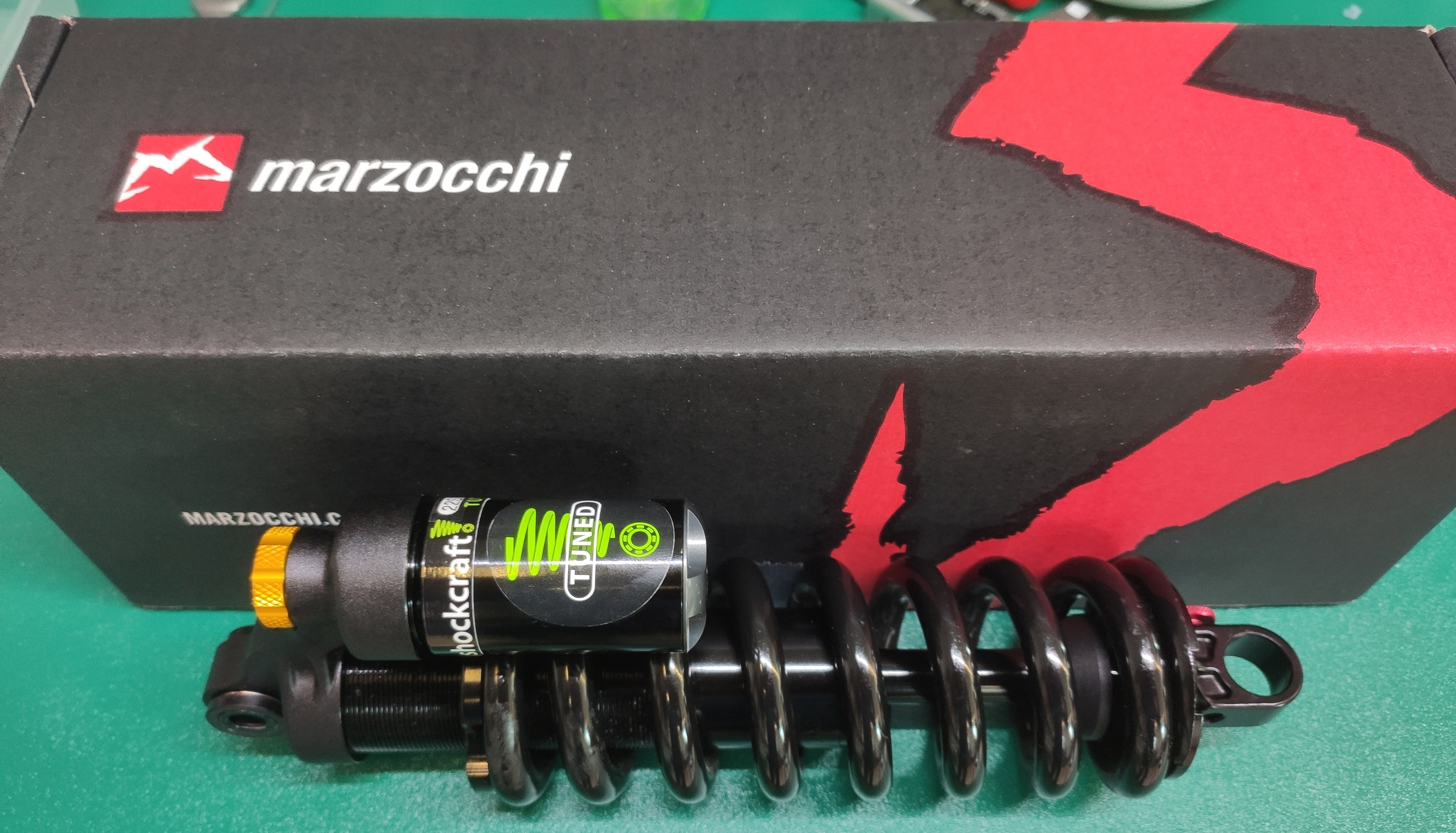 This is a legendary coil shock platform that first arrived back in ~2007 with the fatter body Fox Vanilla R and DHX shocks. 2012 the Van RC shock was released and it continued until 2020 when it was rebranded to a Marzocchi Bomber CR.

The shock chassis is extremely solid and reliable and the shock is excellent value, we sell many of these for Trek Remedy and Slash conversions. But the internal tune is a bit weird. It has 800 kg of rebound damping and the belleville washers in the compression adjuster have a harsh feel if you wind on more compression, and require more IFP pressure (and seal drag) if you don't.


Here's how our Bomber CR tuning process works, it's unique to us:
• We feed you our Fortune Teller here. This uses bike geometry, rider weight and aggression to calculate spring and damper rates.
• We check you've got the right spring and can source one if you haven't.
• We completely strip the shock, modify the rebound damping circuits and install our own custom machined parts and shim stack into the compression assembly.
• We re-shim the compression and rebound to suit and vacuum bleed them with our Hot Oil Green.
• We dyno test the shock across it's whole working range to test function and to check the tune against your requirements.
• We run a final dial-in on our dyno, setting rebound and compression to where you need them.

When you get the shock it's a straight bolt on and ride, maybe a few clicks of fine tuning on the trail.


The Result:
• Compression is stable and supportive but eats bumps.
• Rebound follows terrain at speed without turning into a rocking horse in slow tech riding.
• The shock does exactly what you need and what you expect.
• No bad habits and no surprises.
• More control, more confidence, more speed and a far better ride.
• Balances best with a Shockcraft tuned fork.
More Information & Pricing here.