DVC, Bike of the Month & How to Tune LSC
27 October 2017 12:26:16 pm NZDT
And Now We Are 4
Last week we gained our newest staff member. Kara is an Alexandra local, a regular on the Women's MTB Rides and has a background in graphic design, print and packaging. She joins us in an admin and customer service role, keeping track of our mountain of orders and 2000+ product lines. Keep a look out for new packaging as we find the time too.

This brings our total to four, allowing us all to get on with the backlog of new products, new tunes, new suppliers and delivering a deeper range and faster service to our valued customers.
Service Queue
Due to our increased staff number we are in control of the service queue, which is now temporarily down to less than 7 days.

Remember - we service all MTB suspension* and dropper posts. Book your service here.

*except Cannondale Lefty & headshock
SD Components Dynamic Volume Chamber (DVC)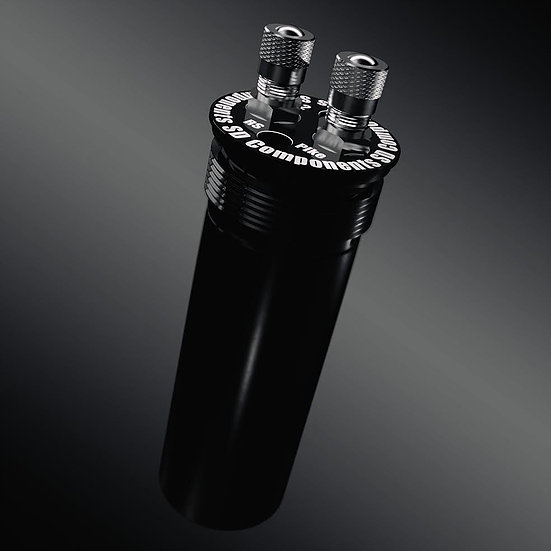 Shockcraft are stoked to announce we're partnering with SD Components of Australia. Shockcraft will be the exclusive agent for SD Components in New Zealand and will work closely with SD to engineer more and better products to fill niche markets in the MTB suspension market.

SD Components are a small bike parts company based in Brisbane. Like Dougal from Shockcraft, Simon from SD is a Mechanical Engineer with a passion for engineering and designing premium products to solve real problems and enhance the riding experience.

SD Components star product right now is the DVC (Dynamic Volume Chamber). This is a dual chamber air spring modifier that drops into the top of RS Pike, RS Lyrik, Fox 36 and Fox 34 forks to enable independent tuning of the mid and end stroke. It is functionally similar to the Manitou IRT system and will be stocked by Shockcraft in all available sizes and configurations. The DVC will be available for self-install or as part of our range of fork tuning options for install here at Shockcraft. Further information & pricing to follow soon.


Manitou Mattoc Boost 160-170 mm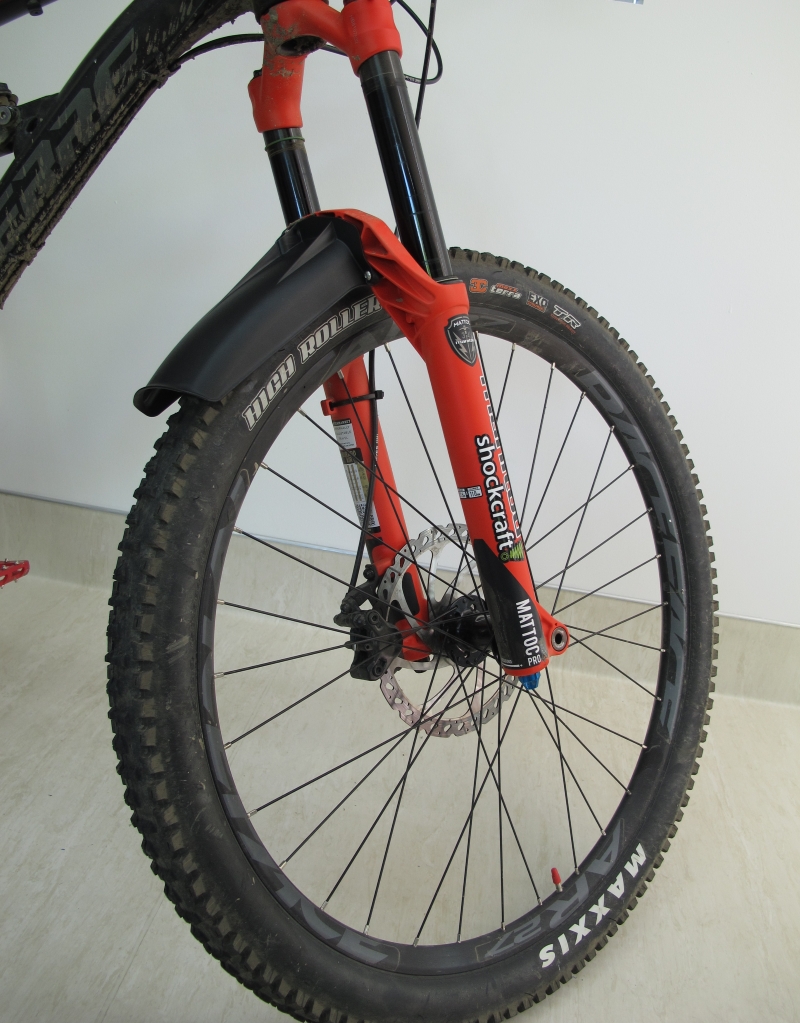 Just arrived from Manitou is their new Mattoc Boost 160-170 mm fork. This is a new configuration using proven components and pushing it out to a new segment as Boost gains market share.

Axle is 110x15 mm Boost fitted with a 6 mm hex. Tyre clearance is for the new generation 27x2.6" tyres on wide rims. Travel is up to 170 mm and it's got a bolt-on mud-guard to preserve tyre clearance under the arch. It has adjustable LSR, LSC, HSC, HBO, air pressure and IRT. It's the fork that can be tuned for everything.

Last Friday I took our first Mattoc Boost 170 mm to the Skyline Gondola in Queenstown for a 4 hour shake-down test. It performed beautifully with excellent sensitivity, mid stroke support for the steeps and bottom out control for the roots and rocks. This is the best stock single crown fork I've ever ridden. Mrmrelder below agrees.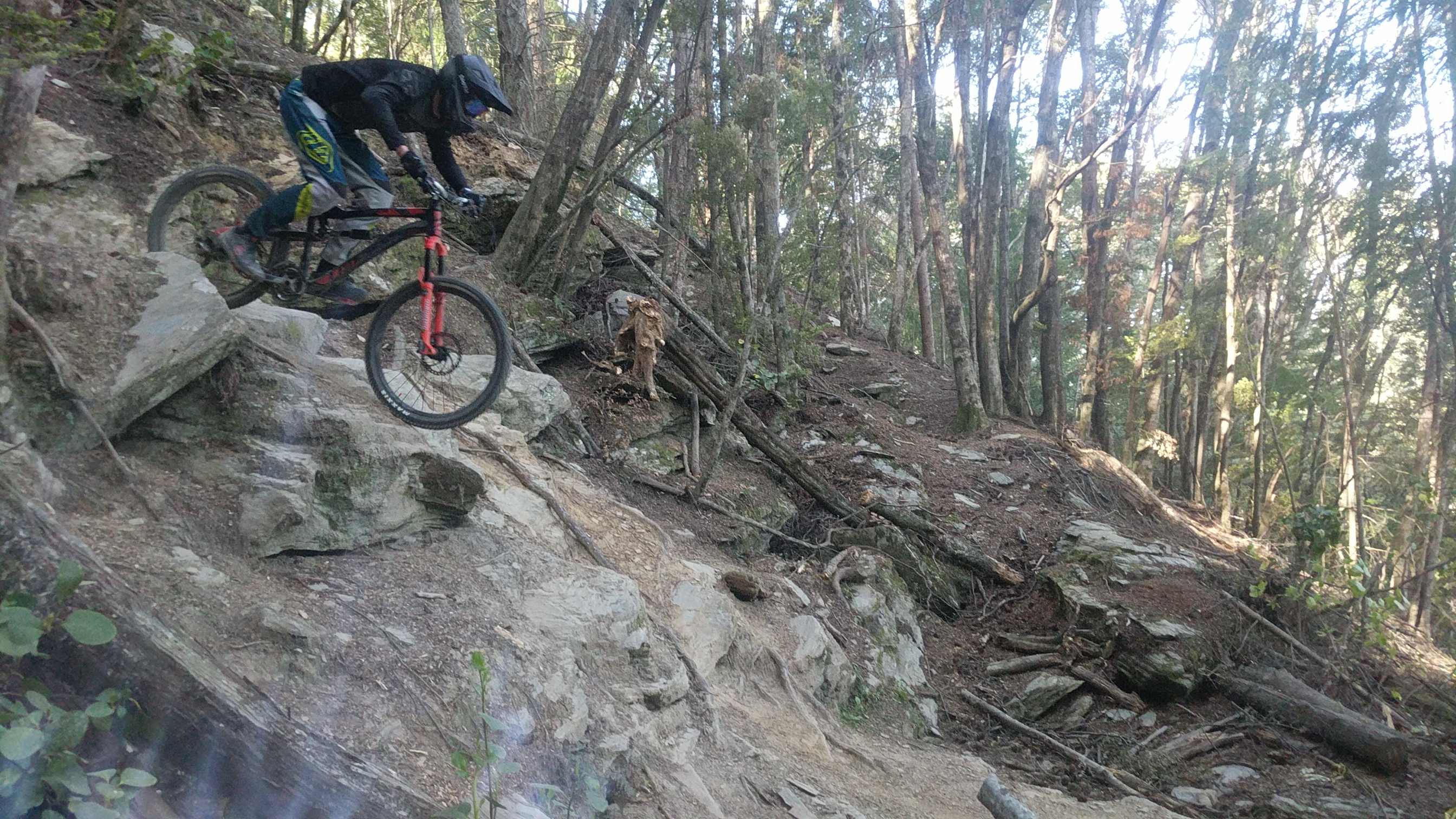 Tuning Low Speed Compression (LSC) Damping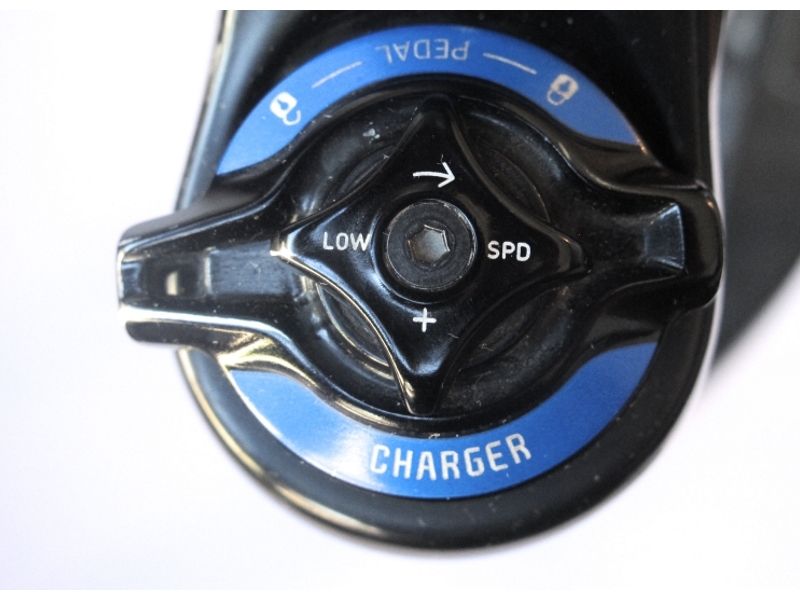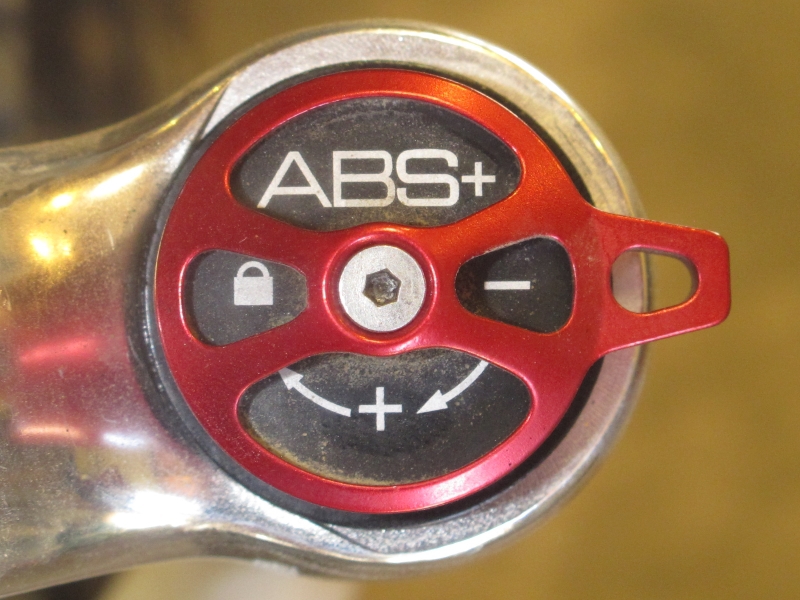 Last time we covered rebound damping. Today's lesson on suspension is about Low Speed Compression Damping, which is the most common compression adjuster.

Read on here to go through Low Speed Compression and how to set it up for the best ride.
Bike of the Month - October 2017

For October we have Simon M's Surly Krampus. Simon kindly emailed in some details on the bike and performance of his new Manitou Machete 29+ forks:

Shockcraft recently supplied me a Manitou Machete for this Surly Krampus that has been built for bikepacking. It will be ridden on the Baja Divide and GDMBR in the next few months. Rufus Wenlock of Back Alley Bikes built the bike up around a Krampus frame. Along with the Machete forks the bike has a Rohloff rear and SON front hub, and 40mm WTB Scraper rims.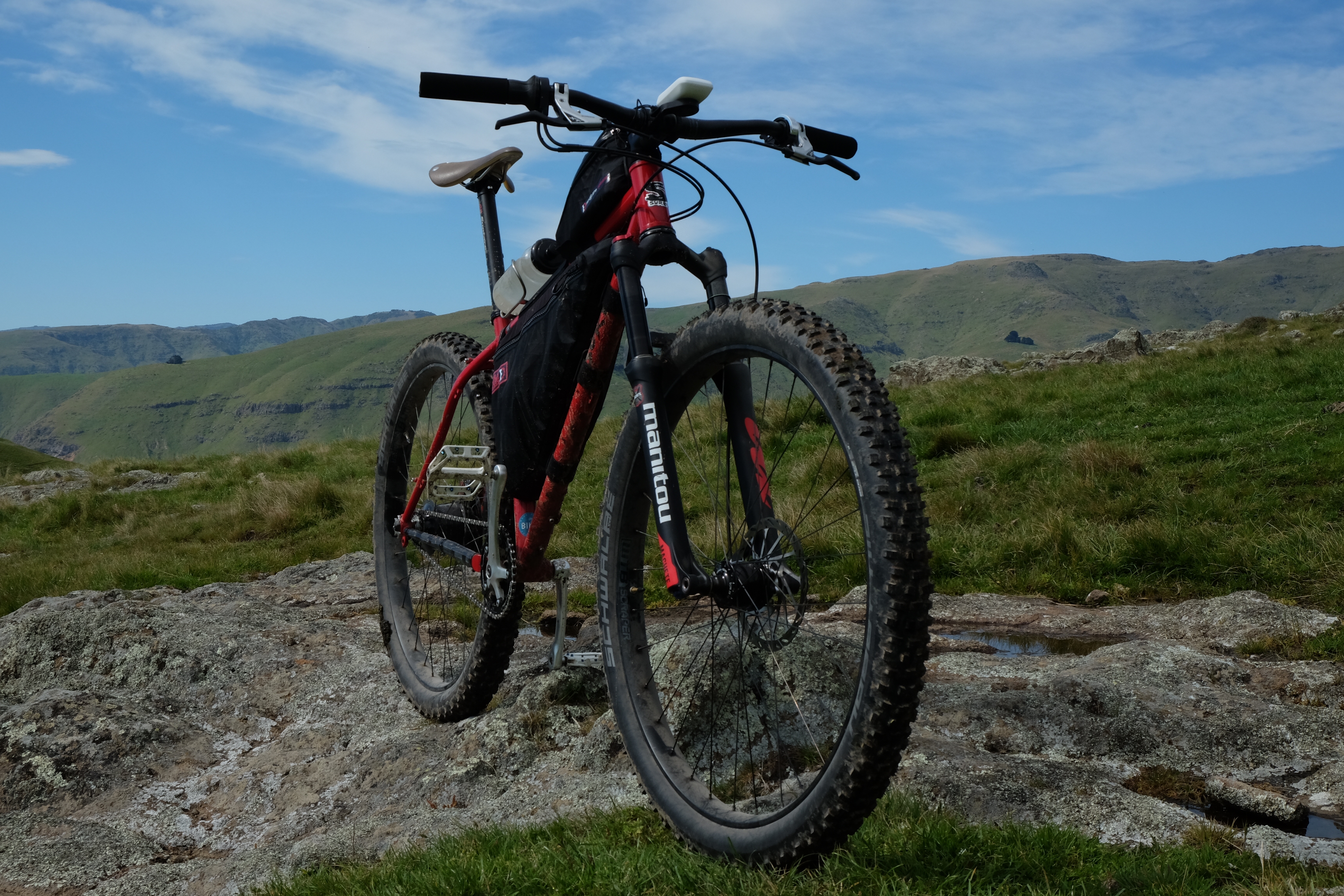 The Machete forks have been set at 120mm and work perfectly with the 3 inch tyres for complete control and fanatical grip on rocky tracks. In its shake down rides around the Port Hills, the big tyres and smooth suspension have made the bike more fun and better handling than the expensive carbon framed exotic that now hangs in the shed.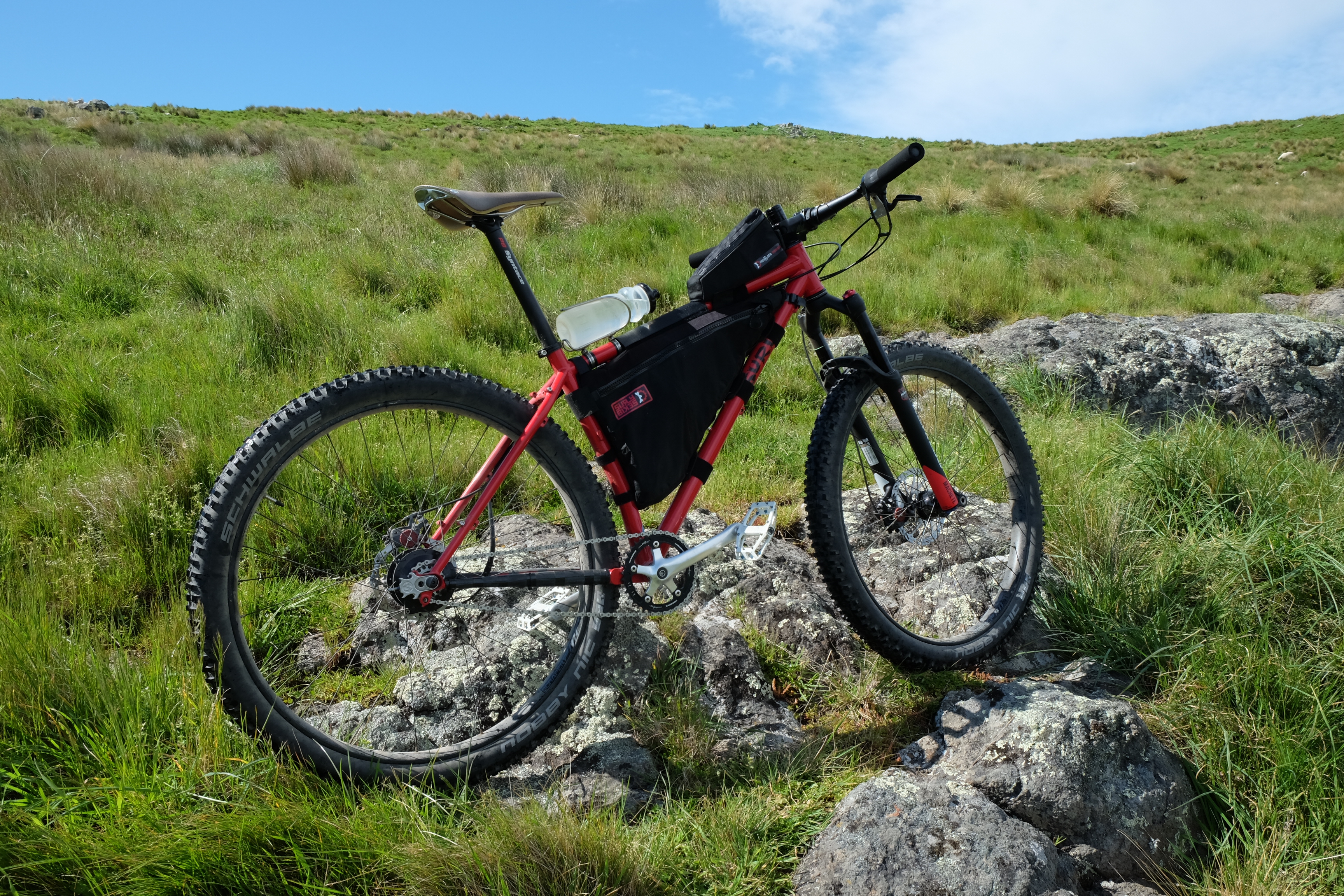 provides infinitely variable damping so that just the right compression can be chosen for the load on the bars and the roughness of the track. Water cages will be fitted to the fork stanchions using King Cages clamps. A trial of these made no difference to the compression rate and the neutral handling of the forks.

The full lockout makes the bike ride as efficiently as the original rigid fork and will make for easier miles on the long stretches on gravel. The bike is getting a few miles up as commuter and the suspension eliminates the holes and bumps of the road without a twitch.
Service from Shockcraft has been as good as you'll find. Dougal, James and Ellen kept me up to date on when the fork would be available, gave honest and good recommendations, and the fork has performed exactly as they said it would. I'm very happy the bike is riding on a Machete and pleased I chose Shockcraft.
- Simon M.
Shockcraft Newsletter
Our newsletter subscribers received the above articles direct to their inbox. If you'd like to receive our monthly emails,
sign up to our newsletter here
.