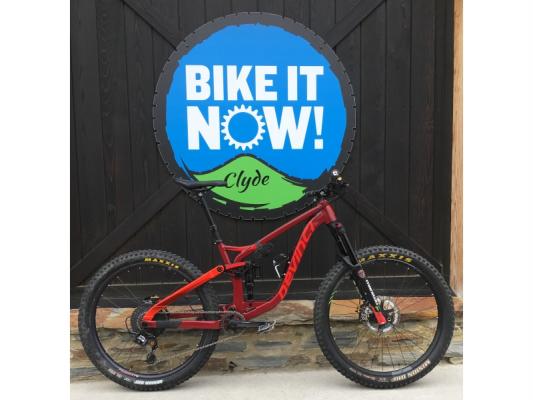 Mattoc Upgrades | Bike of Month | Vorsprung Fractive | Reverb & Jack Seatposts
31 October 2018 2:34:30 pm NZDT
Manitou Mattoc Factory Upgrades & Service Pricing

The Manitou Mattoc is an incredible fork platform and it's hard to believe it's been around 4 years already. Over those four years we have generations known colloquially as Mattoc 1, Mattoc 2, and Mattoc 3, offering new features, performance upgrades and cosmetic changes.
No-one knows the Mattoc as well as we do and we can update any Mattoc Pro or Expert of any age and generation to current spec and performance levels, including the full "Dougal Tune". Full upgrade & pricing scheme here.
Bike Wanaka 10 Hour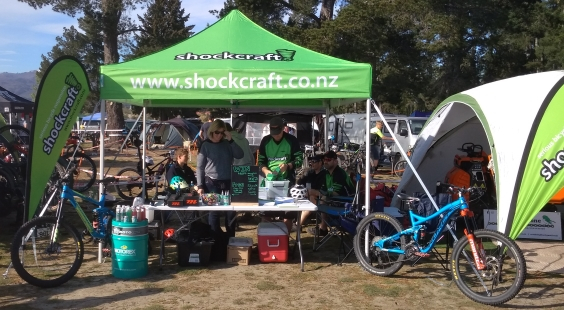 Bike Wanaka has just run another highly successful event - the Dean's Bank 10 hour race near Dublin Bay. Shockcraft sponsored the race this year, entered a team, provided prizes and event support as well as free advice and Motorex chain lube.

Congrats to those who competed and to James Mulcahy who won a suspension service voucher up to the value of $250 in our newsletter sign-up comp.
Vorsprung Fractive for Fox Fit4 Forks
Fractive is a damper upgrade kit and tuning system for Fox FIT4 dampers. It fits the factory versions (with LSC adjuster dial in the middle) and replaces 3 modes you never use with a proper shim-stack damper piston using the factory knobs as external LSC and HSC adjusters. There are 5 preset base tunes to choose from.

Fractive is available as a kit (requires significant tools and knowledge to install) or can be installed with any Shockcraft service (book here).
Bottom Bracket Bearing Caps - Std & Tight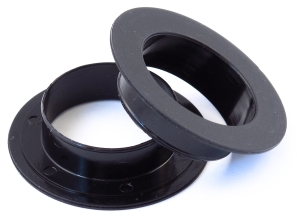 Bearing caps for our Monocrome External and Screw-Fit 41mm bottom brackets are now available in two flavours. Standard fits most new Shimano and SRAM GXP cranks. Tight has a slightly smaller ID to better fit crank axles on the small side of tolerance or those worn down a bit.

You can now choose at time of order. If you have a problem with your existing BB, call us and we'll send out a set.



RockShox Reverb Service
Reverb's can be tricky. If you lift them by the seat then they suck in air and go all soft, needing a service and bleed to fix. We have the fluid, parts and tools to keep them running. We have genuine Rockshox kits and tools. Motorex Corex 10 is the best hydraulic oil and we have IGUS piston rings to replace damaged lower bushings.

We can also do the service for you. If you run a Stealth model (cable through the frame) we can service the post without the hose and lever. Leave it in the frame and save hours of cable snaking frustration.
Manitou Jack Dropper Post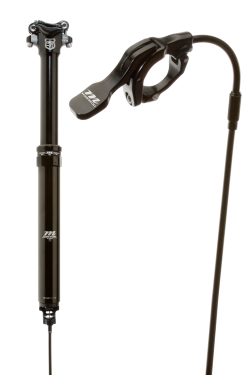 Solid, reliable and simple.
Internal cable operation, locks down as well as up.
Fully serviceable and rebuildable.
Works with all aftermarket levers too.
30.9 or 31.6 mm diameters, 125 or 150 mm stroke.
Bike of the Month: October 2018
Tony H (from Bike It Now in Clyde) just took delivery of this brand spanking new Devinci Spartan 27. It's built with
Monocrome Screw-Fit 41 mm bottom bracket
,
Manitou Jack dropper post
and
Manitou Mattoc Pro Boost
with
High Flow Piston
. It has 165 mm of rear travel and he's looking forward to giving it an absolute beating at Cardrona when it opens.
Tony says:
"The combination of the ride quality of the Devinci frame with the Mattoc front fork makes this the best bike I've used."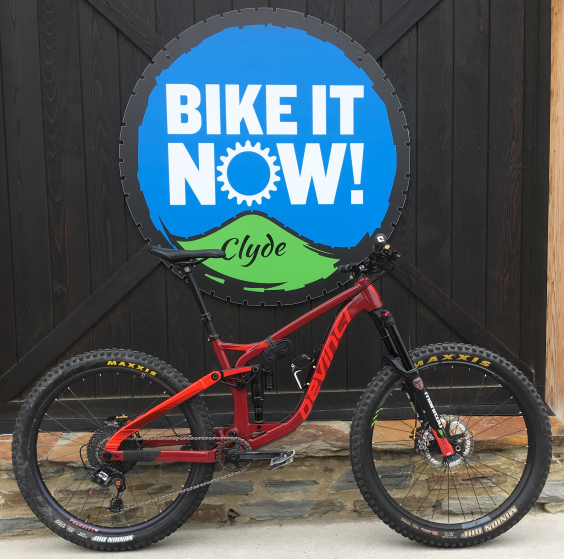 Shockcraft Newsletter
Our newsletter subscribers received the above articles direct to their inbox. If you'd like to receive our monthly emails,
sign up to our newsletter here
.