Headset Bearings
Make your old headset work like new. Shockcraft has replacement cartridge bearings to fit most common headsets and frames.

From Cane Creek compatible ACB3645 bearings to Campy compatible 4545 bearings and even replacement bearings for Cannondale's own 1.5 inch headset, Shockcraft has them all. We have high quality chromium steel across the range with stainless steel available in some sizes.
These bearings also fit several non-headset applications, such as the pivots in GT's I-drive suspension bikes. Contact us for help with sizing.
Headset Bearing Identification Chart (PDF):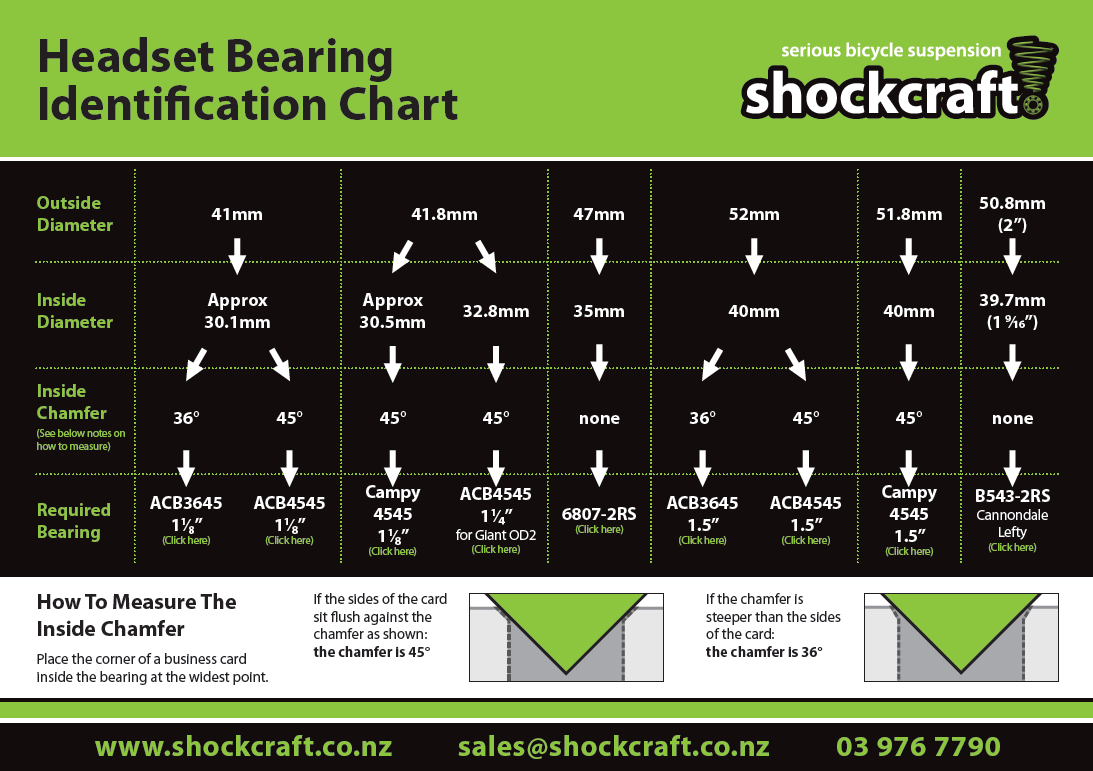 Monocrome 1 1/8" Headset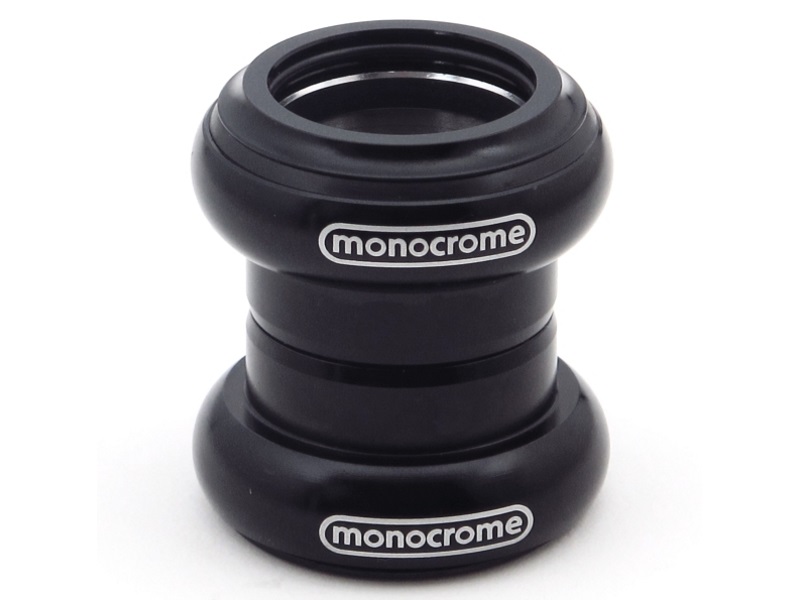 Shockcraft also has its own high quality headsets with cartridge bearings for standard 1 1/8" frames and forks. Available with chromium steel or stainless steel bearings.