Wheel Bearings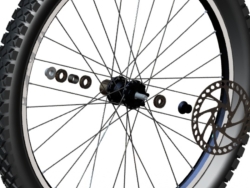 Shockcraft offers wheel bearings in a large range of standard and non-standard sizes. We stock MonocromeTM and Enduro bearings while supplying the full range of SKF products.
ABEC Grades: an ABEC code indicates the grade a bearing is made to. Bearings with higher ABEC grade numbers have tighter manufacturing tolerances for running at higher speeds and a higher cost. ABEC1 is the lowest grade, ABEC9 is the highest.
Monocrome Special 6 Months Guarantee
All MonocromeTM bearings carry a special guarantee with a 6 month no questions asked replacement.